Embracing the Season A Comprehensive Guide to Fall Decoration
Guide to Fall Decoration: As the leaves begin to turn brilliant shades of red, orange, and yellow, and the air takes on a crisp and invigorating quality, it's clear that fall has arrived. With this change in seasons comes the perfect opportunity to transform your home into a cozy, inviting, and beautifully adorned space that reflects the warmth and charm of autumn. Fall decoration is not just about pumpkins and scarecrows; it's about creating a harmonious ambiance that celebrates the unique beauty of this season. In this comprehensive guide, we will explore a wide range of fall decorating ideas, from traditional to contemporary, to help you infuse your living space with the spirit of fall.
Fall decoration is all about capturing the essence of the season and bringing it into your home. Whether you prefer a traditional, rustic look or a more modern and minimalist approach, there are endless possibilities to express your creativity and celebrate the beauty of autumn. Embrace the cozy, warm, and inviting atmosphere that fall brings and let your home reflect the magic of this wonderful season. So, gather your pumpkins, light your candles, and get ready to enjoy the splendor of fall in your beautifully decorated space.
---
1.Outdoor Fall Decorations
Let's begin our journey with the exterior of your home, as it's the first thing your guests will see. Outdoor fall decorations set the tone for the entire season and create a welcoming atmosphere.
1. Autumnal Wreaths: Hang a fall-themed wreath on your front door. These wreaths can be made from dried leaves, pinecones, and twigs, or you can opt for a more classic look with colorful silk flowers and ribbons.
2. Pumpkin Display: Arrange a variety of pumpkins and gourds on your porch or in your garden. You can paint them, carve them, or even stack them in creative ways to make a striking display.
3. Fall Flowers: Plant mums, marigolds, and asters in your garden or use potted versions to adorn your entryway. These flowers come in rich autumnal hues and will add a burst of color to your outdoor space.
4. Cornstalks and Hay Bales: Decorate with bundles of cornstalks and hay bales to create a rustic, country-inspired look.
5. Lanterns and Candles: Illuminate your outdoor space with lanterns and candles in warm, cozy colors like amber and crimson. The soft glow adds a magical touch to your fall decor.
---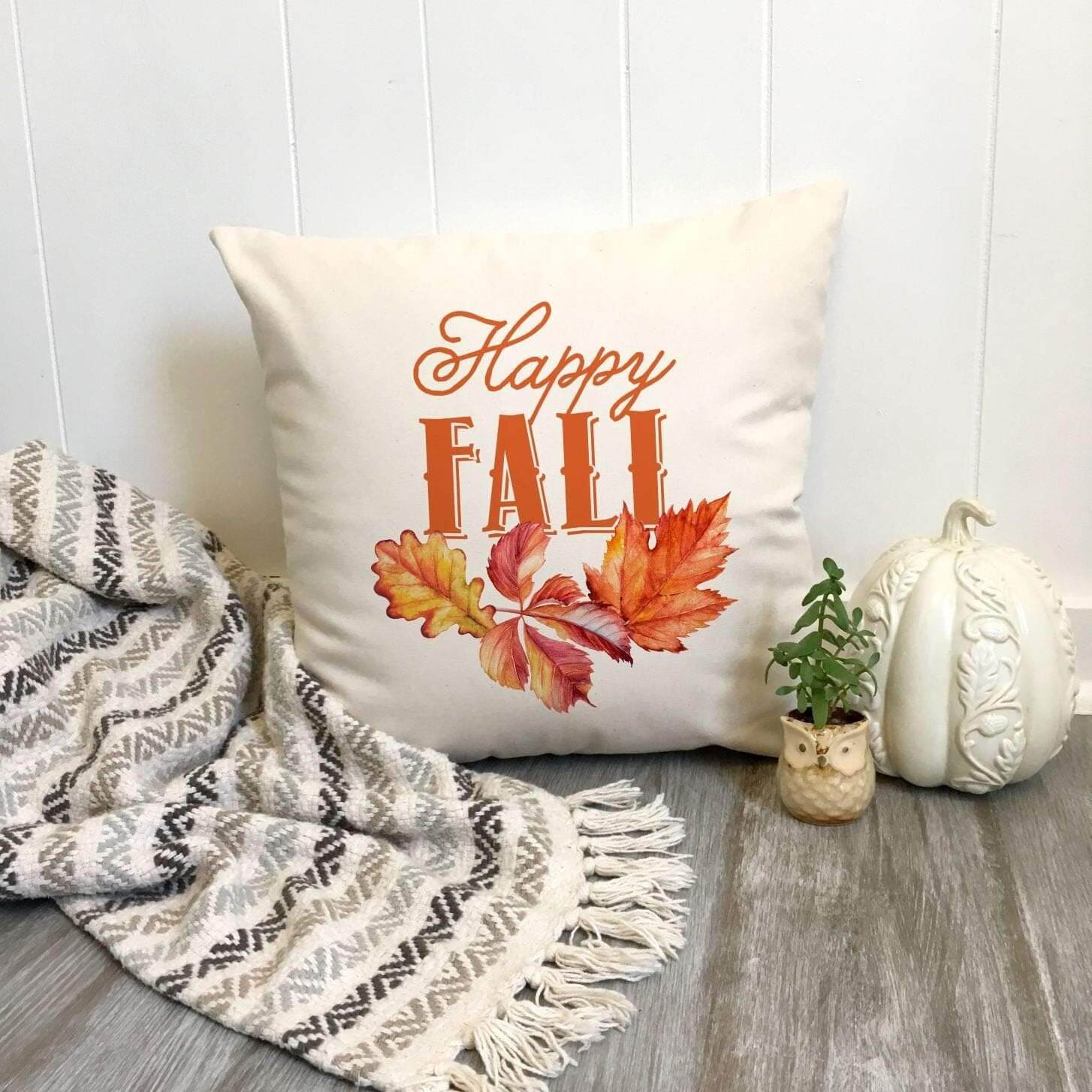 2.Indoor Fall Decorations
Now, let's move inside and explore how to infuse the essence of fall into your interior decor.
1. Warm Color Palette: Start by changing your color scheme to incorporate warm and earthy tones. Deep reds, burnt oranges, golden yellows, and rich browns are quintessential fall colors.
2. Fall-Themed Throw Pillows and Blankets: Swap out your existing throw pillows and blankets for ones that feature fall patterns, such as plaid, leaves, or pumpkins. Drape them over your sofas and chairs for an instant autumnal update.
3. Seasonal Centerpieces: Create stunning centerpieces for your dining table and coffee table. You can use a mix of pumpkins, candles, pinecones, and fall foliage to craft a beautiful arrangement.
4. Fall Artwork and Prints: Replace your wall art with autumn-themed pieces. Whether it's a painting of a forest in fall or a framed print of a pumpkin patch, art can set the mood for the entire room.
5. Autumnal Scents: Invest in scented candles or essential oils with fragrances like cinnamon, apple, and pumpkin spice. These scents will not only make your home smell amazing but also evoke the cozy feeling of fall.
---
3.Fall Table Settings
One of the most enjoyable aspects of fall is the opportunity to host gatherings with friends and family. Create a memorable dining experience with these fall table setting ideas:
1. Seasonal Tableware: Use dishes, glasses, and utensils with autumnal motifs or warm colors. Consider rustic or wooden chargers for an extra touch of charm.
2. Napkin Rings and Place Cards: Craft or purchase napkin rings and place cards that incorporate fall elements like acorns, leaves, or mini pumpkins. These small details can make a big difference in your table's appearance.
3. Centerpiece with Natural Elements: Arrange a centerpiece using natural elements like branches, berries, and pinecones. Add candleholders or lanterns for an intimate, warm atmosphere.
---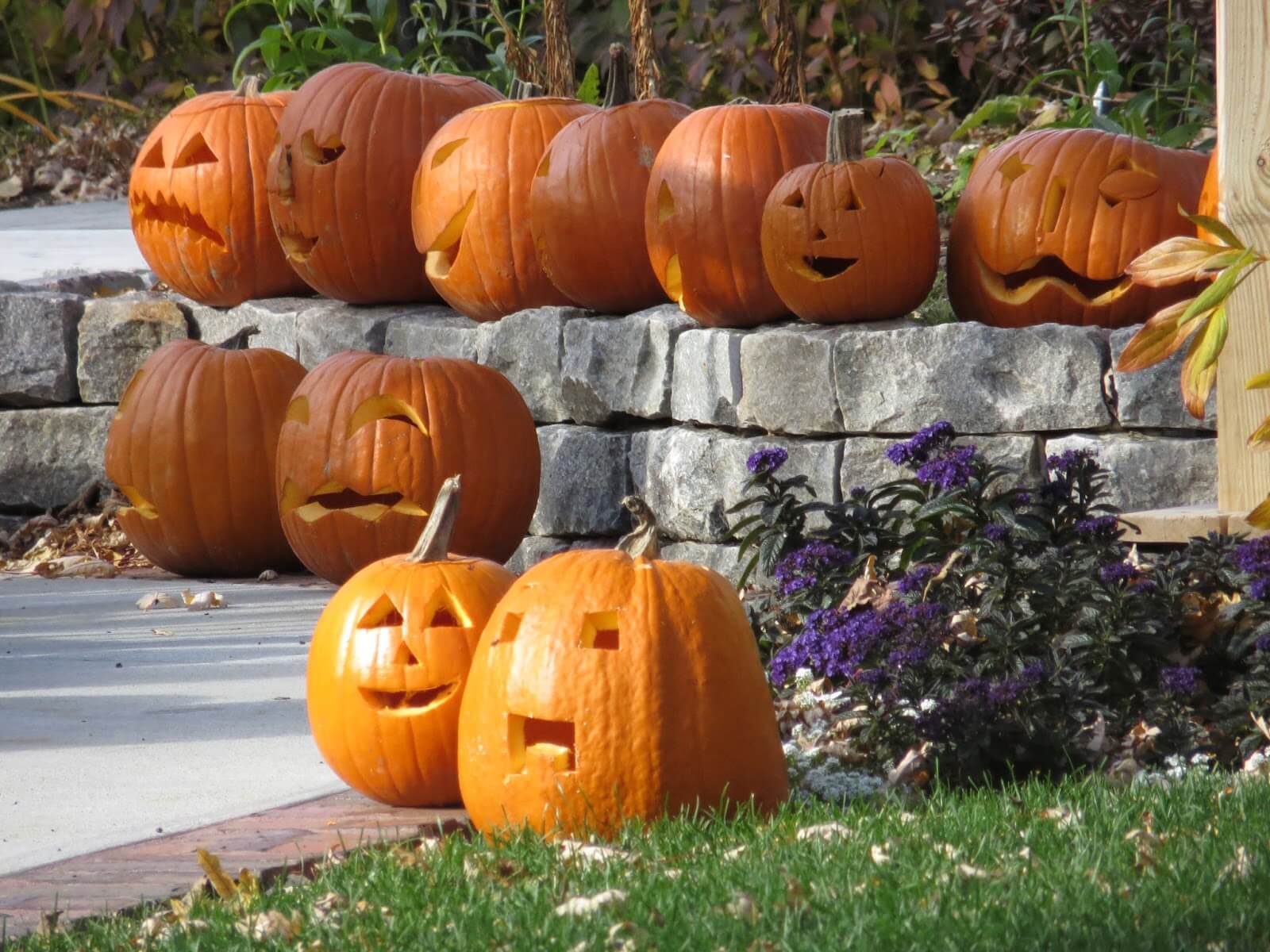 4.DIY Fall Decorations
If you're feeling creative and want to personalize your fall decorations, consider some DIY projects:
1. Hand-Painted Pumpkins: Instead of carving, paint your pumpkins with intricate designs or patterns that match your decor style.
2. Wreath-Making: Create your own fall wreath using a grapevine base and artificial flowers, leaves, and berries. Personalize it with ribbons and other embellishments.
3. Candleholders: Craft candleholders using mason jars, twine, and fall leaves. Place tea lights inside for a warm, rustic glow.
---
5.Fall-Inspired Textiles
To add depth and warmth to your fall decor, consider incorporating textiles that embody the cozy spirit of the season:
1. Rugs and Runners: Swap out your existing rugs with ones that feature fall-inspired patterns or colors. Earthy tones, plaid, or rugs with leaf motifs can anchor your space with a touch of autumn.
2. Curtains and Drapes: Change your curtains to heavier, textured fabrics in fall shades like deep burgundy, rust, or forest green. These can help insulate your home and create a warm, inviting atmosphere.
3. Seasonal Slipcovers: For a quick and budget-friendly update, consider slipcovers for your furniture. Opt for shades that complement your fall color palette, and you can easily change them with the seasons.
---
6.Seasonal Arrangements
Fall offers an abundance of natural materials that can be used to create stunning arrangements throughout your home:
1. Mantel Display: Decorate your fireplace mantel with a combination of seasonal items such as pumpkins, dried cornstalks, and a garland of autumn leaves. Add framed family photos with a fall theme for a personal touch.
2. Fall Foliage: Collect colorful leaves from your backyard or on a nature walk, then press and frame them for unique wall art. You can also create a whimsical leaf mobile to hang from the ceiling.
3. Fall-Themed Terrariums: Craft mini terrariums inside glass containers, incorporating miniature pumpkins, moss, and small branches. Place these on your windowsills or tables for an interesting focal point.
---
7.Outdoor Lighting
Extend the cozy atmosphere of fall into your outdoor spaces by incorporating appropriate lighting options:
1. String Lights: Hang string lights on your porch, in your garden, or around your outdoor seating area. These can be white or warm-colored lights and create a magical ambiance during crisp autumn evenings.
2. Lanterns and Path Lights: Use lanterns or pathway lights along walkways and garden paths. They not only enhance safety but also add a charming touch to your outdoor decor.
3. Fire Pit or Chiminea: Install a fire pit or chiminea in your backyard to gather around with friends and family. The warm glow of the fire creates a cozy and inviting atmosphere, perfect for fall gatherings.
---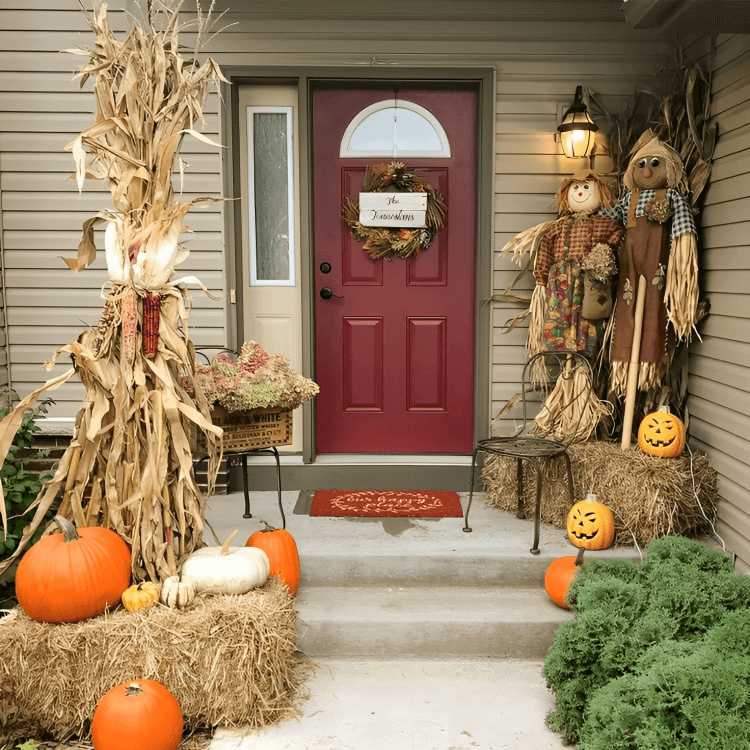 8.Seasonal Scarecrow and Harvest Displays
While scarecrows are a classic fall decoration, you can get creative with how you incorporate them:
1. Scarecrow Family: Create a family of scarecrows with old clothing, hay, and pumpkins for heads. Place them in your yard or on your porch for a whimsical touch.
2. Harvest Baskets: Fill baskets with apples, pears, gourds, and colorful leaves. These can be placed on your dining table, entryway, or anywhere you want to add a touch of the harvest season.
3. Cornucopia: Craft a cornucopia centerpiece using a horn-shaped basket filled with a bounty of seasonal fruits, vegetables, and flowers. This symbolizes abundance and gratitude, making it perfect for fall decor.
---
Conclusion
Embracing the season of fall with your decorations is a delightful way to celebrate the changing colors, cooler weather, and the sense of togetherness that the season brings. From your outdoor spaces to your interiors, there are countless opportunities to infuse your surroundings with the beauty and charm of autumn. Whether you prefer a rustic, traditional look or a more contemporary and minimalistic approach, the key is to let your creativity shine and create a space that resonates with the warmth and coziness of fall. So, gather your materials, enlist the help of family and friends, and embark on a journey to make your home a true reflection of the magic of fall.
---
Certainly! Here are some frequently asked questions related to fall decoration and their answers:
Q1: When should I start decorating for fall?
Answer: Fall decorations can be put up as early as September, especially if you want to enjoy the cozy ambiance throughout the season. However, many people start decorating in late September to early October to coincide with the changing foliage and cooler weather.
---
Q2: What are some budget-friendly fall decoration ideas?
Answer: There are several budget-friendly ways to decorate for fall. You can collect leaves, acorns, and pinecones from your yard for free, repurpose old items with a fresh coat of paint, and create DIY decor using materials you already have on hand. Shopping at thrift stores or discount retailers for seasonal decor is also a cost-effective option.
---
Q3: How can I store my fall decorations when the season is over?
Answer: When the fall season comes to an end, store your decorations in a cool, dry place to prevent damage. Use clear plastic bins to keep items organized and protect them from moisture and pests. Label the bins so you can easily find your fall decor for the next year.
---
Q4: Are there any safety considerations when using candles in fall decor?
Answer: Yes, safety is important when using candles in fall decor. Ensure that candles are placed in stable holders and never leave them unattended. Consider using flameless LED candles, which provide a similar warm glow without the fire hazard.
---
Q5: How can I make my home smell like fall?
Answer: To make your home smell like fall, use scented candles, essential oil diffusers, or potpourri with fragrances such as cinnamon, apple, pumpkin spice, or cedarwood. You can also simmer a pot of water with citrus slices, cloves, and cinnamon sticks on the stove for a natural and inviting scent.
---
Q6: What are some creative ways to display pumpkins in fall decor?
Answer: Pumpkins can be displayed creatively by stacking them, painting them with intricate designs, or arranging them in various sizes and colors. You can also hollow out small pumpkins to use as candleholders or plant containers.
---
Q7: How can I incorporate fall decor into a modern or minimalist interior design?
Answer: You can incorporate fall decor into modern or minimalist design by using a muted color palette of fall hues like taupe, sage, or muted mustard. Choose simple, sleek decor items that align with your design style, such as minimalistic pumpkin sculptures or artwork inspired by fall.
---
Q8: What are some safety tips for outdoor fall decor, especially with candles and lighting?
Answer: When using candles or outdoor lighting in fall decor, ensure that electrical connections are weatherproof and avoid placing candles or lanterns near flammable materials. Secure outdoor decorations to prevent them from being blown away or damaged in windy conditions.
---
Q9: Can fall decorations be eco-friendly?
Answer: Yes, fall decorations can be eco-friendly. Consider using natural materials like leaves, pinecones, and branches, and choose decor items made from sustainable materials. After the season, compost organic decorations like pumpkins or gourds.
---
Q10: What are some unique fall-themed party decoration ideas?
Answer: Unique fall-themed party decorations could include a DIY caramel apple bar, a hot cocoa station with fall spices, and incorporating rustic elements like wooden signs, burlap table runners, and vintage-inspired dishware to create a cozy and memorable atmosphere.
---
These frequently asked questions and answers should help you navigate the world of fall decoration, whether you're a seasoned decorator or just getting started in embracing the beauty of autumn in your home.
---
Tags :
Fall Tips & Ideas