Choosing the Right Christmas Decoration Set for Your Style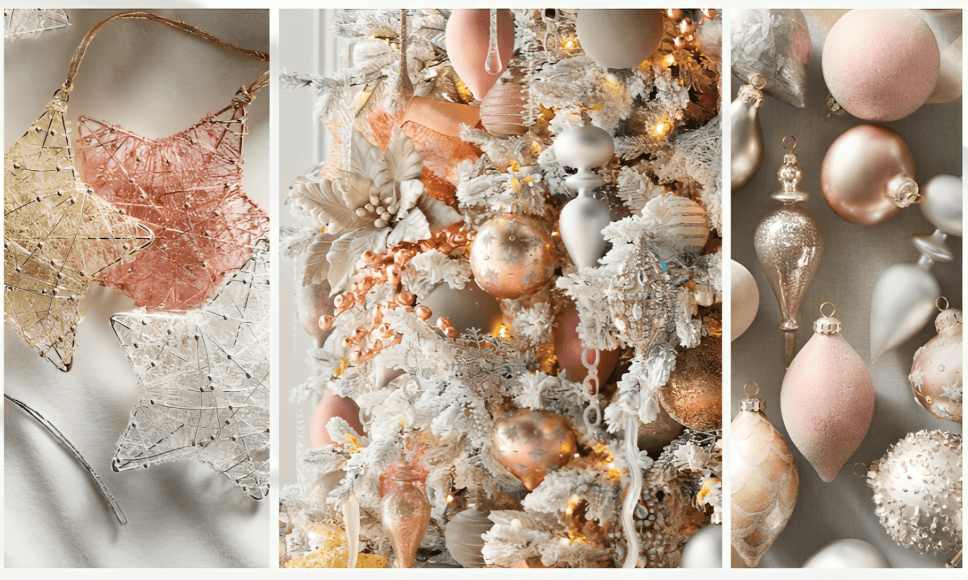 Christmas decoration set: Christmas is a time of joy, warmth, and togetherness. One of the most beloved traditions associated with this festive season is decorating our homes with beautiful ornaments and lights. The act of adorning our living spaces with Christmas decorations not only fills our homes with holiday spirit but also allows us to express our unique styles and personalities. However, with the plethora of Christmas decoration sets available in the market, choosing the right one that perfectly complements your style can be a daunting task. In this comprehensive guide, we will explore the art of selecting the perfect Christmas decoration set that resonates with your aesthetic preferences and helps you create a truly magical holiday ambiance.
---
1,Understanding Your Style
Before diving into the world of Christmas decorations, it's essential to gain a clear understanding of your personal style. Your style is a reflection of your personality, tastes, and the ambiance you wish to create during the holiday season. Here are some common Christmas decoration styles to consider:
Traditional:

Classic red and green color scheme
Iconic symbols like Santa Claus, stockings, and candy canes
Warm, cozy, and timeless

Modern:

Minimalistic and sleek design
Metallics, whites, and cool-toned colors
Geometric shapes and abstract decor

Rustic:

Natural materials like wood, burlap, and pinecones
Earthy tones and muted colors
Vintage and farmhouse-inspired elements

Glamorous:

Sparkling and opulent decorations
Rich colors like gold, silver, and deep reds
Glitter, sequins, and luxurious fabrics

Whimsical:

Playful and colorful decorations
Cartoon characters, bright hues, and quirky designs
Childlike wonder and imagination
---
2.Choosing the Right Colors
Once you've identified your preferred style, it's time to select the right color scheme for your Christmas decorations. Colors play a crucial role in setting the mood and ambiance of your holiday decor. Consider the following tips when choosing colors:
Traditional Style:

Stick to the classic red and green combination, with touches of white or gold for added elegance.

Modern Style:

Opt for a monochromatic scheme with metallic accents or choose a cool and minimalist palette with whites, silvers, and blues.

Rustic Style:

Embrace earthy tones like browns, greens, and deep reds. Incorporate natural materials like wood and burlap for an authentic rustic feel.

Glamorous Style:

Go all out with opulent colors like gold, silver, and deep jewel tones. Don't shy away from sequins and glitter.

Whimsical Style:

Let your creativity shine with a vibrant mix of colors, including bright reds, blues, greens, and pinks. Incorporate whimsical patterns and playful designs.
---
3.Selecting Ornaments and Decorations
Now that you've narrowed down your style and color scheme, it's time to choose the specific ornaments and decorations for your Christmas tree and home. Here are some ideas based on different styles:
Traditional:

Opt for classic glass ball ornaments, tinsel, and vintage-style decorations. Incorporate traditional figurines like nutcrackers and angels.

Modern:

Choose sleek and geometric ornaments made of glass or metal. Consider unique and minimalist tree toppers like a starburst or abstract design.

Rustic:

Embrace natural elements like wooden ornaments, pinecone garlands, and burlap ribbons. Decorate with cozy knit stockings and plaid accents.

Glamorous:

Select ornaments adorned with crystals, sequins, and faux fur. Incorporate statement pieces like oversized ornaments or jeweled tree toppers.

Whimsical:

Have fun with quirky and colorful ornaments, including cartoon characters, oversized candy canes, and whimsical animals. Add colorful and playful ribbons and garlands.
---
Don't forget to consider lighting options, such as string lights or LED candles, to create a warm and inviting atmosphere in your home.
Final Touches
To complete your Christmas decoration set, consider the following final touches:
Wreaths and swags:

Hang festive wreaths on your doors or windows, matching the style and color scheme of your interior decor.

Table settings:

Coordinate your tableware, linens, and centerpieces with your chosen Christmas theme for a cohesive look during holiday gatherings.

Outdoor decor:

Extend your decorating style to your outdoor spaces with lights, wreaths, and yard decorations that reflect your indoor theme.

DIY and personal touches:

Get creative by making your own ornaments or adding personal touches like family photos or handmade crafts to your decorations.
Conclusion
Choosing the right Christmas decoration set that aligns with your style is an enjoyable and meaningful part of the holiday season. By understanding your style preferences, selecting the right colors, ornaments, and decorations, and adding final touches, you can transform your home into a festive and magical wonderland that reflects your unique personality and celebrates the spirit of Christmas. Embrace your chosen style, let your creativity flow, and create cherished memories with loved ones as you adorn your home for the most wonderful time of the year.
---
Certainly, here are some frequently asked questions related to choosing the right Christmas decoration set for your style, along with their answers:
1. How do I determine my Christmas decoration style?
To determine your Christmas decoration style, start by considering your personal preferences. Do you prefer a traditional, modern, rustic, glamorous, or whimsical style? Look at your existing home decor and choose a style that complements it. You can also draw inspiration from holiday magazines, Pinterest, or interior design websites.
---
2. What are some key elements to consider when choosing a color scheme for my Christmas decorations?
When choosing a color scheme for your Christmas decorations, consider your chosen style. For a traditional look, stick to classic red and green. Modern styles often feature monochromatic or cool-toned palettes. Rustic styles embrace earthy tones, while glamorous styles use opulent colors like gold and silver. Whimsical styles allow for a mix of bright and playful colors.
---
3. What types of ornaments and decorations work well with a rustic Christmas decoration style?
Rustic Christmas decorations often incorporate natural materials like wood, burlap, and pinecones. Wooden ornaments, burlap ribbons, and pinecone garlands are great choices. Additionally, vintage-style decorations and cozy knit stockings complement this style.
---
4. Are there any tips for decorating a Christmas tree in a modern style?
When decorating a Christmas tree in a modern style, opt for sleek and geometric ornaments made of glass or metal. Consider minimalist tree toppers like abstract designs or starbursts. Keep the color palette simple and incorporate metallic accents for a contemporary look.
---
5. How can I make my outdoor decorations match the style of my indoor Christmas decor?
To make your outdoor decorations match your indoor Christmas decor, choose outdoor elements that reflect your chosen style and color scheme. Use similar colors, materials, and themes for outdoor lights, wreaths, and yard decorations. This consistency creates a cohesive and inviting holiday atmosphere.
---
6. What are some DIY ideas for adding a personal touch to my Christmas decorations?
You can personalize your Christmas decorations by making your own ornaments, such as hand-painted baubles or custom photo ornaments. Additionally, consider adding family photos, homemade crafts, or sentimental items to your decor to create a warm and personal holiday ambiance.
---
7. How can I ensure that my Christmas decorations are safe and child-friendly?
To make your Christmas decorations safe and child-friendly, avoid using small ornaments that could be choking hazards. Secure heavy decorations to prevent them from falling. Choose non-toxic materials and ensure that electrical components are properly insulated and out of reach for young children.
---
8. What are some cost-effective ways to decorate for Christmas without compromising style?
To decorate for Christmas on a budget, consider DIY projects, such as creating your own ornaments or repurposing existing decor. Look for discounts and sales on decorations, and consider borrowing or trading decorations with friends or family to mix and match styles without breaking the bank.
---
9. How can I store my Christmas decorations properly to ensure they last for many seasons?
To store Christmas decorations effectively, invest in sturdy, airtight containers to prevent damage from moisture and pests. Wrap fragile ornaments in tissue paper or bubble wrap. Label containers by style or theme for easy retrieval in future seasons. Store decorations in a cool, dry place away from direct sunlight.
---
10. What's the best time to start decorating for Christmas?
The timing for decorating for Christmas is a matter of personal preference. Some people start as early as November, while others wait until December. It's advisable to start when it feels right for you and your family, keeping in mind that Christmas decorations typically stay up until early January.
These frequently asked questions and their answers should help you navigate the process of choosing and decorating your home for Christmas according to your preferred style, while also addressing practical concerns related to safety and storage.
---
Tags :
Holiday Tips & Ideas