Christmas Coffee Table Decor Ideas That Won't Break the Bank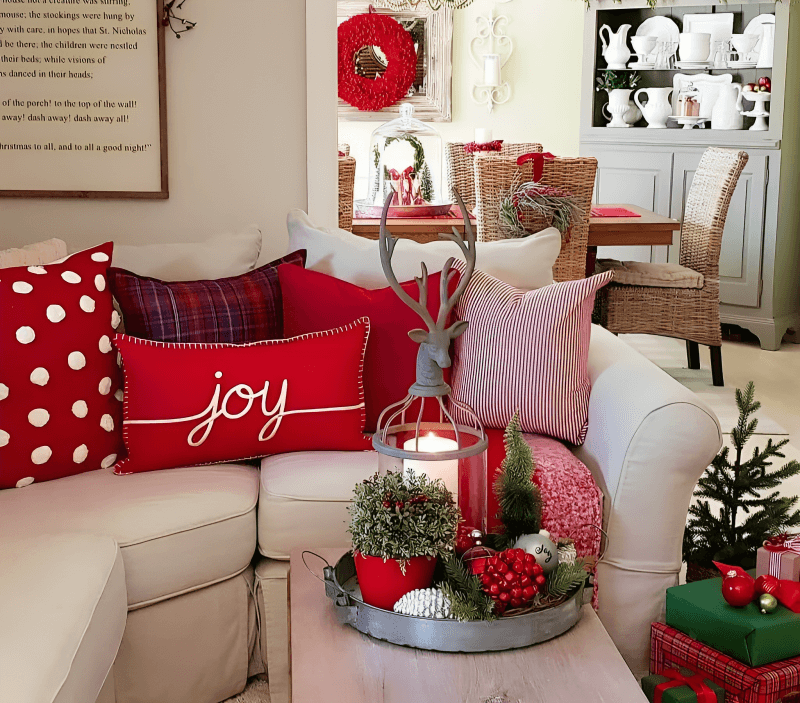 Christmas Coffee Table Decor Ideas : The holiday season is a magical time of the year, filled with warmth, joy, and togetherness. One of the most beloved traditions during this time is decorating our homes to create a festive atmosphere. While decking the halls and trimming the tree are essential, don't forget about your coffee table – a central piece of furniture that can be transformed into a festive focal point without emptying your wallet. In this essay, we will explore creative and budget-friendly Christmas coffee table decor ideas that will help you spread holiday cheer without breaking the bank.
Decorating your coffee table for Christmas doesn't have to be an expensive endeavor. By embracing creativity and resourcefulness, you can transform this central piece of furniture into a festive focal point without breaking the bank. Whether you prefer natural elements, DIY crafts, or repurposed items, there are plenty of budget-friendly options to infuse your home with holiday cheer. These ideas not only demonstrate your holiday spirit but also create a warm and inviting atmosphere for your loved ones during this special time of the year. So, let your imagination run wild, and have a joyful and budget-conscious holiday season!
---
1.Natural Elegance: Pinecones and Evergreen Branches
One of the simplest and most cost-effective ways to decorate your coffee table for Christmas is by incorporating elements from nature. Gather pinecones and evergreen branches from your backyard or a nearby park. Arrange them in a decorative tray or a clear glass bowl for an effortlessly elegant look. You can even add a few tea light candles to create a cozy and inviting atmosphere.
---
2.DIY Christmas Ornaments
Creating your own Christmas ornaments is not only a fun activity but also a budget-friendly way to decorate your coffee table. You can make ornaments using simple materials like paper, cardboard, and ribbon. Hang them from a small tabletop tree or place them in a decorative bowl for a charming and personalized touch.
---
3.Mini Christmas Village
Transform your coffee table into a winter wonderland by creating a miniature Christmas village. Collect small houses, figurines, and mini trees from thrift stores or dollar shops. Arrange them on a white tablecloth or a layer of cotton batting to mimic snow. Add some battery-operated LED tea lights to illuminate the scene and make it come to life.
---
4.Vintage Charm: Mason Jar Centerpiece
Mason jars are versatile and readily available, making them an excellent choice for budget-friendly Christmas decor. Fill Mason jars with various holiday-themed items, such as candy canes, cinnamon sticks, cranberries, or even miniature ornaments. Tie a festive ribbon around the jar's neck and place them in a row on your coffee table for a charming and rustic look.
---
5.Festive Books and Greenery
Stacking a few Christmas-themed books on your coffee table can be both decorative and functional. Top the stack with a sprig of holly, a pinecone, or a small bouquet of fresh flowers. This simple arrangement adds a touch of holiday spirit without spending a fortune.
---
6.Personalized Coasters
Add a personal touch to your coffee table by creating custom Christmas coasters. You can make these coasters by gluing holiday-themed scrapbook paper onto cork coasters or even repurposing old tiles. They not only protect your table but also provide a festive element when arranged neatly.
---
7.Edible Decor: Gingerbread House Centerpiece
Constructing a gingerbread house can be a delightful holiday activity that doubles as a stunning coffee table centerpiece. You can find gingerbread house kits at affordable prices in most stores during the holiday season. Once completed, display it on a decorative plate or cake stand for all to admire.
---
8.Seasonal Scented Candles
Incorporate the scents of the season into your coffee table decor with scented candles. Opt for candles in festive scents like cinnamon, vanilla, or pine. Place them in decorative holders or on a tray, and light them during gatherings to create a warm and inviting ambiance.
---
9.Holiday Terrarium
Create a mini Christmas terrarium as a unique and budget-friendly coffee table decor idea. Find a clear glass container or vase and fill it with layers of sand, small pebbles, and a touch of fake snow. Add miniature ornaments, tiny reindeer figurines, and even a tiny bottle brush tree. This DIY terrarium is not only visually appealing but also a great conversation starter.
10.Festive Tray Display
A decorative tray can instantly elevate your coffee table decor. Find an affordable tray with a festive design or repaint an old one with holiday colors. Arrange an assortment of holiday-themed items like small wrapped presents, pine sprigs, and decorative holiday plates. This organized and visually appealing display will tie your coffee table decor together.
11.DIY Holiday Typography Art
Get creative by making your own holiday-themed typography art to adorn your coffee table. Find a blank canvas or repurpose an old one. Using stencils or freehand painting, write out festive messages or quotes like "Joy to the World" or "Peace on Earth." You can also add small holiday-themed drawings or illustrations. It's a cost-effective way to personalize your space.
12.Holiday-Themed Puzzle Coffee Table
If you enjoy puzzles, consider selecting a holiday-themed jigsaw puzzle and placing it on your coffee table. As you and your guests gather around, you can work on the puzzle together, fostering a sense of togetherness and relaxation during the holiday season. Once completed, you can even frame and display the finished puzzle as wall art.
---
13.Repurposed Christmas Cards
Don't let last year's Christmas cards go to waste. Transform them into a charming coffee table display. Cut out the most festive parts of your old cards and arrange them in a decorative bowl or a clear glass vase. This way, you can cherish the memories and warm wishes from previous holiday seasons while adding a personalized touch to your decor.
---
14.Snow Globe Collection
Collecting snow globes is a budget-friendly and nostalgic way to decorate your coffee table for Christmas. You can often find small snow globes at thrift stores or discount retailers. Group them together in varying sizes and styles to create a magical winter wonderland right on your coffee table.
15.Holiday-Themed Table Runner
Drape a festive table runner or cloth over your coffee table to instantly infuse a holiday atmosphere. Look for affordable options in holiday colors or patterns like red and green, snowflakes, or reindeer. The table runner will serve as a beautiful backdrop for your other coffee table decor elements.
---
---
---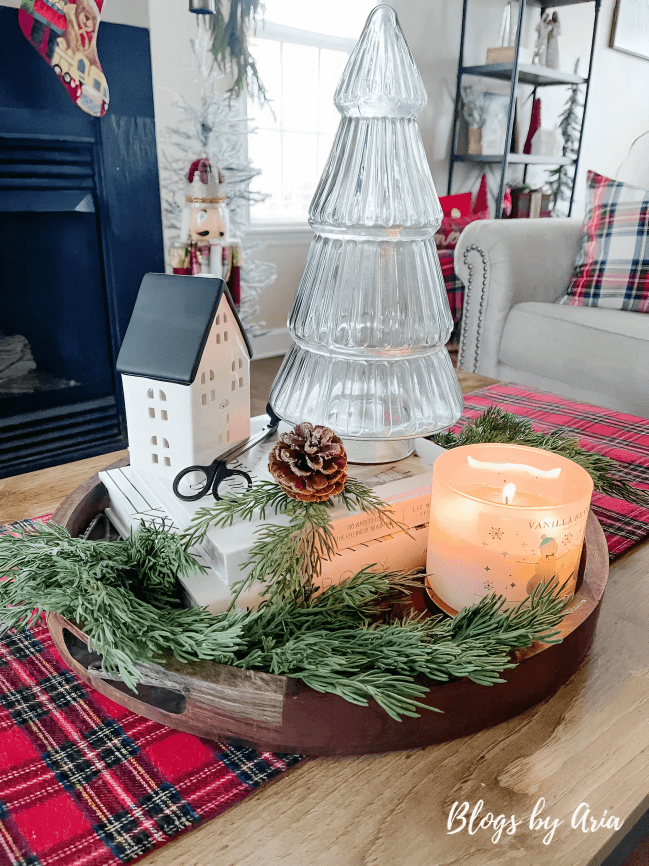 ---
---
---
---
---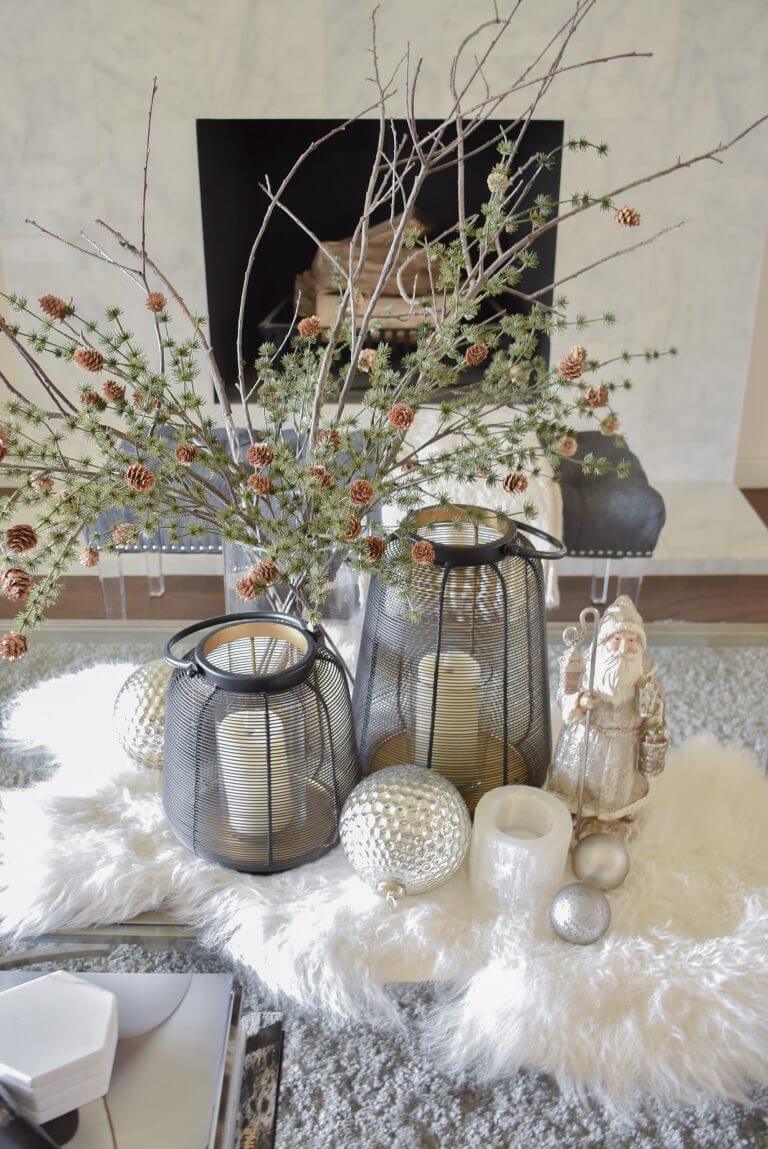 ---
---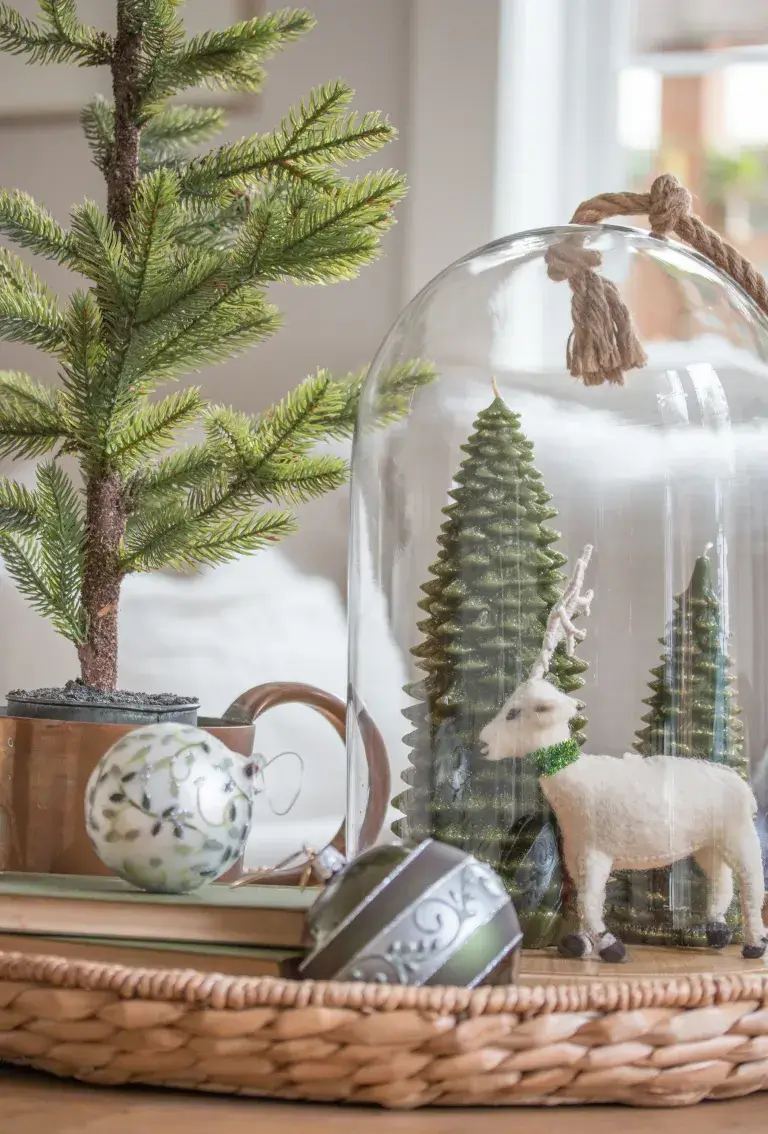 ---
Decorating your coffee table for Christmas on a budget is not only practical but also an opportunity to let your creativity shine. These additional ideas, from crafting DIY art to repurposing old Christmas cards, demonstrate that a beautiful holiday decor doesn't require spending a fortune. Whether you opt for a natural and rustic look or embrace the sparkle and glamour of the season, there are plenty of affordable ways to bring the joy of Christmas into your home. So, get inspired, have fun with your holiday decorations, and enjoy a festive and budget-conscious holiday season with your loved ones!
---
Certainly! Here are some frequently asked questions related to the article "Christmas Coffee Table Decor Ideas That Won't Break the Bank" along with their answers:
Q1: Where can I find affordable Christmas decor items for my coffee table?
A1: You can find budget-friendly Christmas decor items at various places, including dollar stores, thrift shops, and discount retailers. Additionally, consider repurposing items you already have or crafting your own decorations to save money.
---
Q2: What if I don't have a coffee table? Can I still use these ideas for other surfaces?
A2: Absolutely! While we focused on coffee tables in this article, these decor ideas can be adapted for side tables, mantels, shelves, and other surfaces in your home. The key is to get creative and personalize the decor to fit your space.
---
Q3: Are there any safety concerns with using candles in my coffee table decor?
A3: Safety is crucial when using candles. To minimize risks, consider using battery-operated LED candles, which provide a similar warm glow without the fire hazard. If you prefer real candles, ensure they are placed in stable holders, never leave them unattended, and keep them out of reach of children and pets.
---
Q4: Can I mix and match these decor ideas to create a unique look?
A4: Absolutely! Mixing and matching these ideas can result in a more eclectic and personalized holiday decor style. Experiment with different combinations to find what suits your taste and complements your existing decor.
---
Q5: How can I make sure my DIY decorations look polished and cohesive?
A5: To achieve a polished look with your DIY decorations, pay attention to color schemes and materials. Stick to a specific color palette that complements your overall decor, and use consistent materials (e.g., burlap, ribbon, or twine) to tie the elements together. Also, take your time to craft and arrange the items neatly.
---
Q6: What's the best way to store these decorations for next year?
A6: To preserve your decorations for future use, store them in a cool, dry place in airtight containers or ziplock bags to prevent moisture and pests. Label the containers so you can easily find the items you need next year. Delicate or breakable items may benefit from additional padding or tissue paper to prevent damage.
---
These frequently asked questions and answers should help readers implement the Christmas coffee table decor ideas discussed in the article while addressing common concerns and uncertainties.
Tags :
Holiday Tips & Ideas