Make a living room kid friendly 5 Tips
Make a living room kid friendly 5 Tips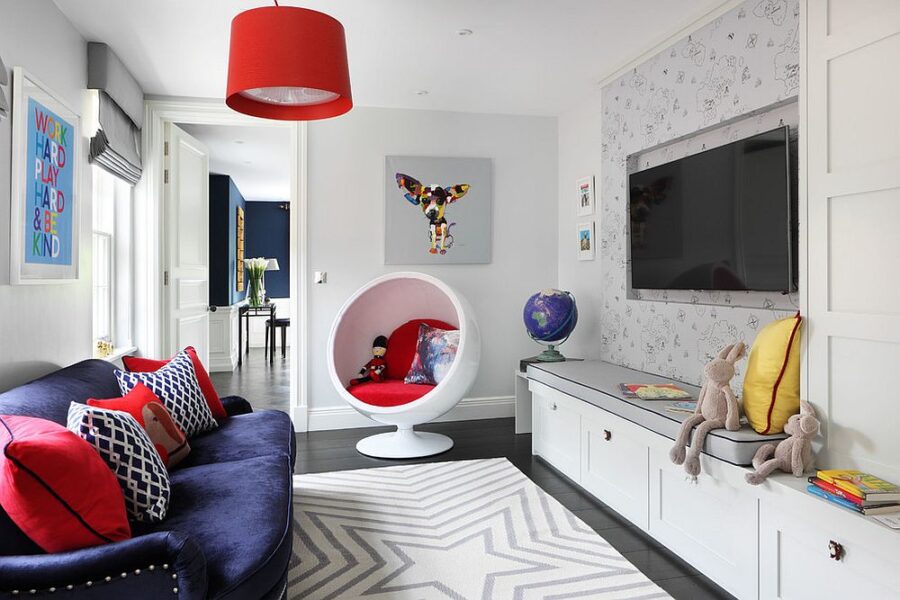 Tips for designing a living room kid friendly.
The guestroom in the home is only used for some occasions and holidays. There is nothing wrong with a special place for adults, but to be honest with ourselves, who today has enough space to allocate a room for events only, and if any space exists, then why do we prevent our children from entering it?
So why not provide our needs and make the place suitable for everyone at the same time. Here are five tips for designing a child-friendly living room ..
---
Choose a color scheme and paint type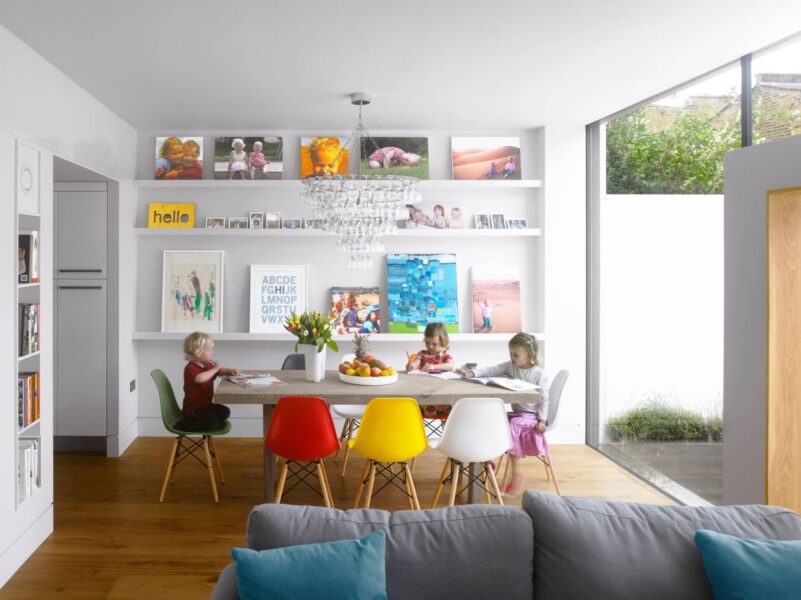 The easiest and first way to make any room look elegant and practical is to choose a color scheme, look for neutral colors such as shades of gray, beige, or cool blue as you can use bright white that will be enough to add calm to the place. For all family members, especially children .
---
Furniture
We must choose comfortable furniture for everyone to have a wonderful time
For example, choosing an easy-to-clean carpet of color that does not show stains easily will facilitate the process a lot, as is the case for chairs and sofas, so that it has a color and texture that is easy to clean and if it can be removed and placed in the washing machine, this is better!
---
Choosing furniture
On the other hand, choosing furniture with various functions is always the best, the middle table did not fit the height of the adult coffee table and the children's play table, no one had the chairs high that suits your child until he enjoys sitting comfortably as you do, do not forget about safety first so it is important when choosing a table that It has edges that do not harm the child ..
---
Storage
Instead of removing toys from the place, create a stylish place that hides the toys and stores them easily for both you and the children. Open book libraries with different shelves and heights are an ideal solution here. Games can be placed inside beautiful baskets in the child's accessible bottom layers, antiques, decorations and books to take the upper areas of the library.
Another idea is to take advantage of storage in furniture, a table with hidden drawers or a TV table with storage spaces, whether closed or open, and so on for all furniture in the room, the baskets on the wall give a beautiful design and provide good spaces for storage as well.
---
Some fun does not hurt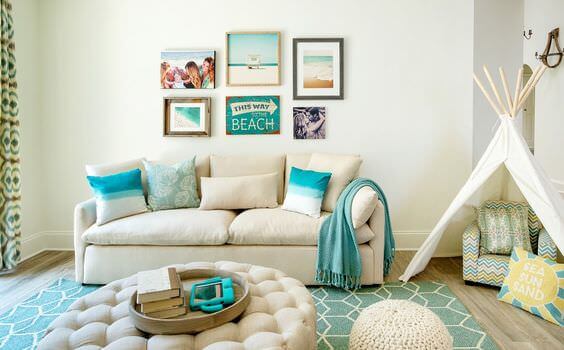 Having a tent with a beautiful shape and appropriate colors provides a specific play area for children in the place, so it is a nice idea to provide a special play area that does not harm the rest of the living room space, and it is a great place to quickly hide games if guests suddenly arrive.
---
Fun in wall decor
Don't forget to have some fun in wall decor, like drawings, paintings, and more.
The photo wall is a great place for everyone to share their touches in the paintings, some family photos and drawings for the children inside a beautiful frame that give a feeling of belonging to the place.
Do not forget, the home is property and right for everyone, especially children, so that your home has a loving child-friendly environment to cultivate the belonging within them to the place.
---