Choosing best flooring guide for your home
Choosing best flooring guide for your home

What are the types of floors? Where is each type used in my home?
Flooring is one of the three main elements in designing blanks, namely: floors, walls, and ceilings.
As long as it is an essential component, and an integral part of the completion of the pillars of the place, it is more time consuming to choose the diversity of its materials, colors and shapes. So it is important to consider choosing the appropriate material ..
If you are confused, follow us. We are your guide to choosing the suitable floor for your home 
First:

in terms of its effectiveness according to the activity practiced for any vacuum

Second

: Pay attention to the material being appropriate to the furniture used, the type of walls and ceilings to be in harmony with the rest of the environment, in addition to paying attention to ways to care for it .
There are many options for floors between marble, ceramic, porcelain, parquet, vinyl, etc. Each type has its own characteristics and places that suit it, not the other, so we have summarized for you here a number of them with mentioning the most important advantages and disadvantages, if any.
---
Parquet
It is wood floors of all kinds, a natural choice and has aesthetic repercussions for space, as it is one of the oldest types of floors. Many types, including beech wood, red and white oak, bamboo and others.
This type of flooring is suitable for most places, small and large, such as living rooms, offices, bedrooms, dining halls, and there are types of treatment of them used for kitchens and bathrooms.
The most important characteristic of this type is that it insulates heat and sound, and it reflects a lot of warmth for the place, unlike marble and ceramics, for example. They are also elegant floors and suggest luxury. As for the drawbacks, it is not suitable for wet places and must be preserved from water and liquids if the wood is natural and not treated! It may cause inconvenience while walking and moving around, if a layer of felt is not placed under it.
Picture showing some common parquet colors 
Marble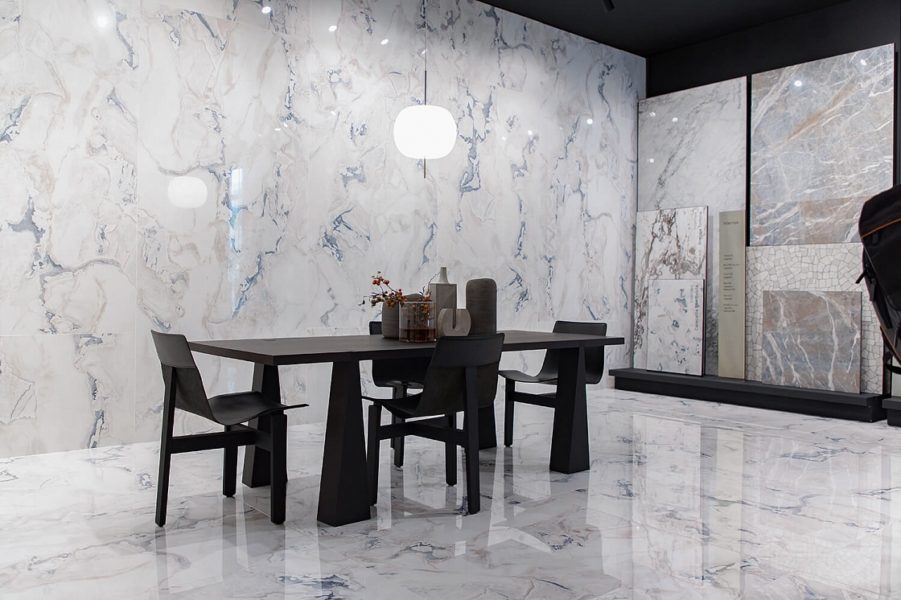 It is the most popular and used floor type. Multicolored like gray, red, black and white veined, it is the finest and most widespread species.
Examples of the uses of marble are multiple, as it is used in stairs, entrances, columns and walkways, such as in hotels, companies, and homes with all its spaces. Because it endures and is characterized by hardness ..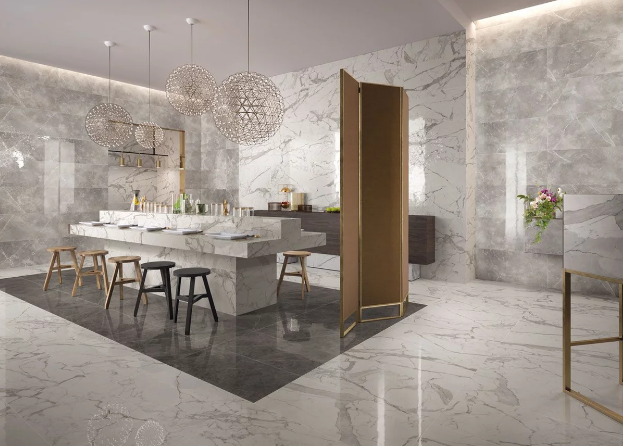 On the other hand, its disadvantages are that it can absorb liquids, and may be affected by any acidic cleaner or a soft drink. He needs special care – more than ceramic – in cleaning and polishing to keep his luster and elegance.
Granite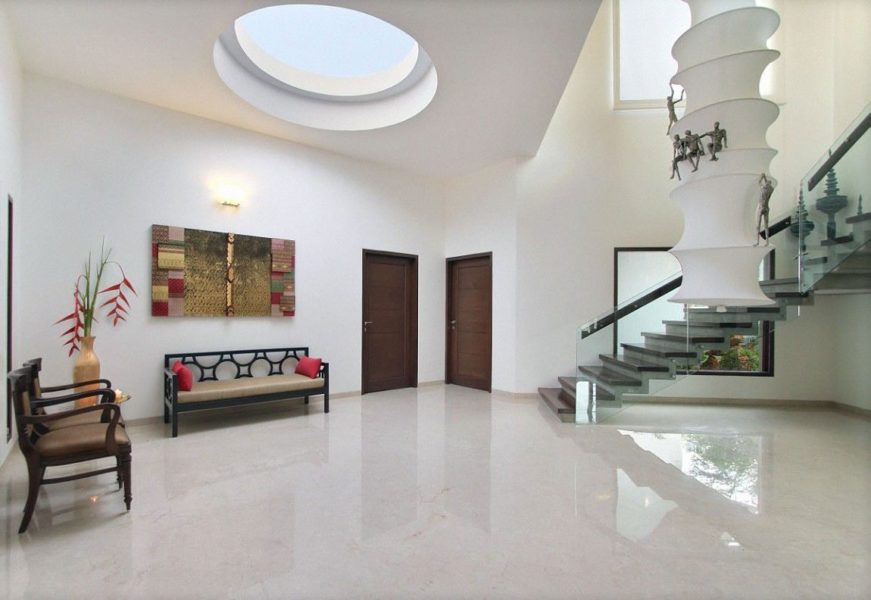 Also, the various sizes and the best ones are the largest. It is also distinguished by its relatively dark colors – compared to marble – including matte and shiny.
Granite floors are commonly used in stairs, kitchens, bathrooms and yards.
Among its most important characteristics are its extreme hardness and its strong ability to withstand heavy weights, its resistance to friction and scratches, its resistance to heat and moisture and its tolerance against various acids and is not affected by it. There is no doubt that it gives the place a sense of luxury and elegance. Marble is close to its strength.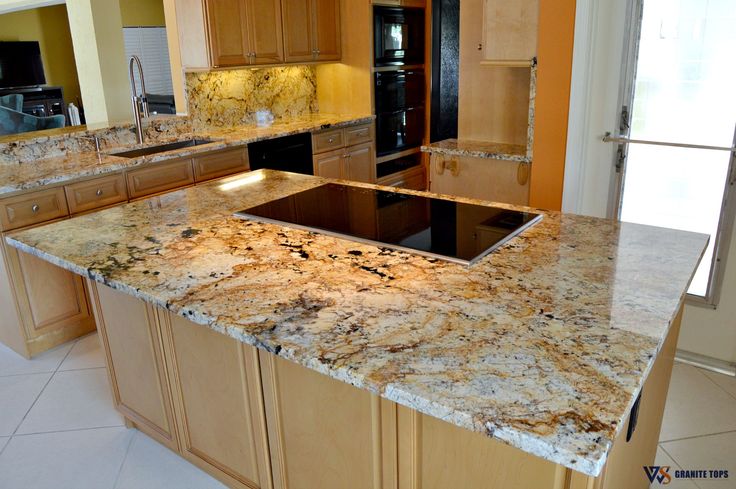 Ceramic
Ceramic floors are usually similar to marble and granite, and some of them come similar to parquet as well.
Distinguished in this type is "mosaic" and means mosaic: the type that comes with each tile – usually small – separate from each other and may come in the form of a single piece.
Ceramics can be used in both residential and commercial settings, in addition to being used for walls. It is considered to be the most used floor type for its durability and resistance to moisture, high temperatures such as fire, stains, and scratches. Ease of cleaning is one of its most important advantages as well.
---
Porcelain
International standards for the manufacture of porcelain tiles require that the percentage of absorption of water be less than 1%, while the proportion of ceramic tiles absorption of water is usually more than 3%.
So it is preferable to use porcelain tiles for floors outside the house to withstand the rain and the changing weather factors .
Stone
It is also a type of natural flooring, with multiple colors, sizes and shapes, as it can be shaped according to where it is used. Stone is used for exterior and interior floors.
One of its advantages is that it gives a natural aesthetic touch to the place, which is durable and not cracking. It is also resistant to ants, which may cause damage to some floors.
---
Vinyl
Vinyl flooring is always the perfect design choice for your flooring for many years, not only has a sophisticated look but it also has many advantages, for example: resistance to almost anything you encounter.
Vinyl flooring is a type of flooring that may look woody, it provides a variety of different wood designs, as well as ceramic designs. It is also an excellent flooring option at reasonable prices ..
It is also versatile for residential and commercial environments: in the kitchen, bathroom, living rooms, hospitals, schools, offices and so on.
A descriptive reason is because it has many advantages, including: It is designed for daily and long-term use, withstanding high humidity and heat, against stains, easy to install on any type of flooring, and it is easy to change and clean.
If you choose a very heavy and good type Scratches do not appear easily ..
Disadvantages of vinyl flooring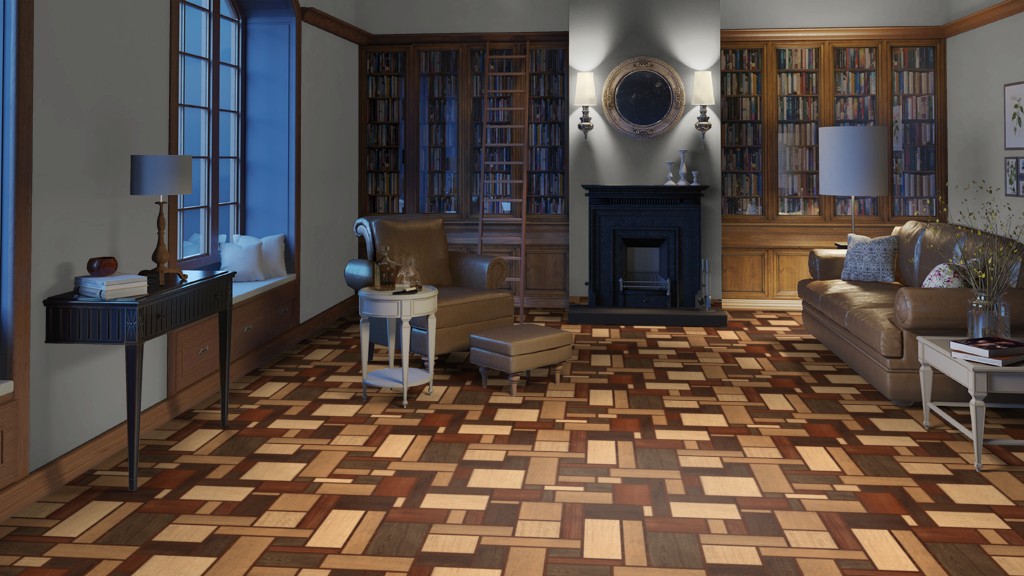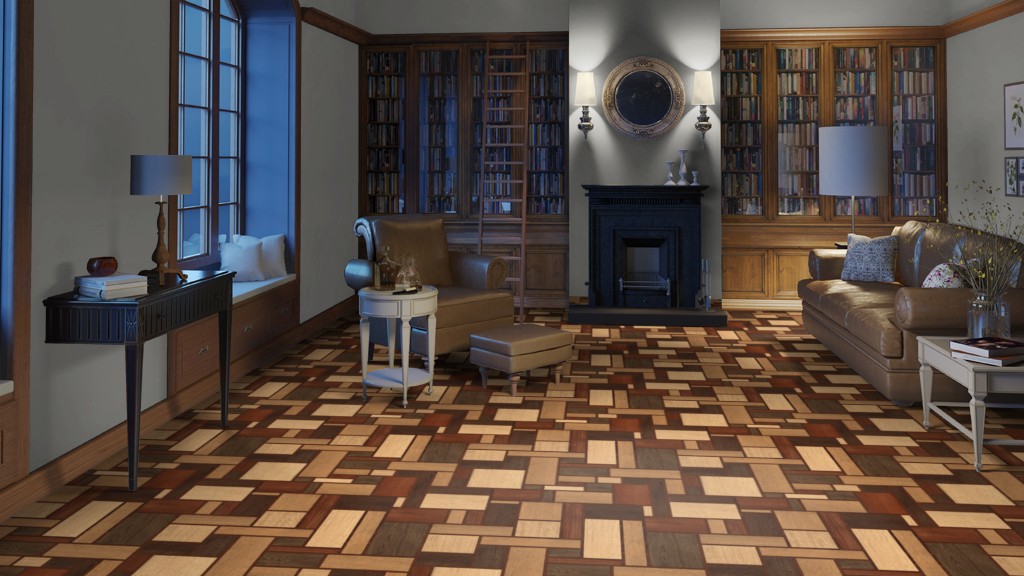 Scratches can appear when the furniture is firmly dragged onto it, or a sharp object may pass through it.
It does not withstand strong detergents such as flash, but it cleans easily with any diluted liquid detergent and wipes it dry and dried, and you will not need more than that.
---
Tiles, rock tiles
It is an industrial type, semi-natural, consisting of white cement, sand and quartz. Among its types: cement tiles, rock tiles, marble breaking tiles which is the most widespread.
ts shapes are many, and its gradations are many, and it may mix more than one color in one tile, and there are types of it similar to the colorful mosaics that are used in distinct decorative shapes. Usually used for outdoor patios and gardens. As for the rock type, it may be used internally, such as in kitchens and bathrooms – whether on the floor or on the wall – this type gives a lot of nobility to the place .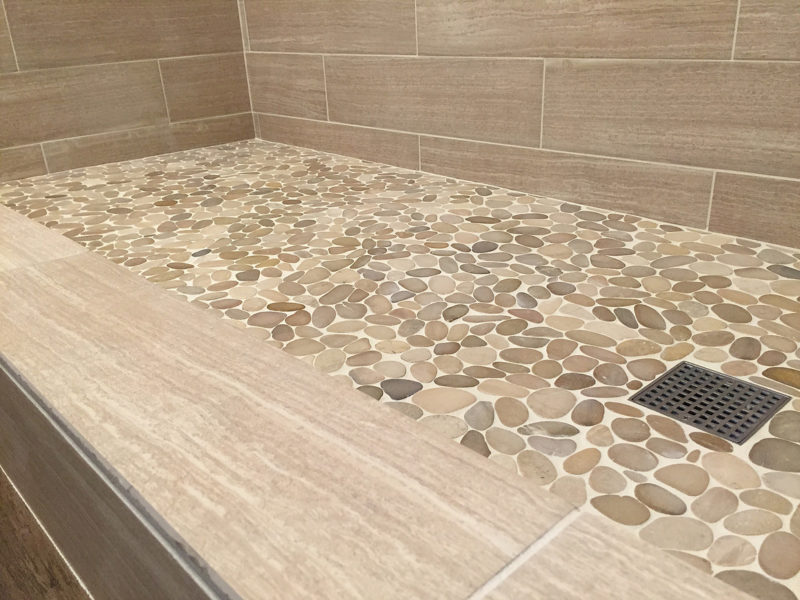 It is characterized by its strength, durability and resistance to friction, in addition to its suitability for places exposed to liquids or spills.
---
 Moquette
It is also known about carpet, its forms are endless, with or without engravings. It is a type usually made of synthetic fibers. And it has a lot of different materials, including smooth and medium, smooth and others. One of its characteristics is that it lends a lot of luster, beauty and warmth to the ocean, and this feature is not available on hard floors such as marble.
This type of flooring is used in cold places, and of course it is suitable for residential uses like: bedrooms, living rooms, office and dressing rooms As for commercial uses, it is suitable for offices and you may see it in hotel rooms and some high-end shops.
Its advantages are that it is a very good material for absorbing sounds, which provides it with warmth and preserves its beauty for many years. On the other hand, it needs constant care and cleaning to avoid bacteria and the like.
Foam
They are cut in various sizes made of sponge, and can be installed on any type of the previous floors. Many colors and many of them with patterns and without them. Mostly used for children's rooms, nurseries, gyms and all children's play areas.
Among its advantages is that the color does not change over time, safe for children and withstand weather factors such as sun and rain. It is also easy to clean and can withstand heavy weights.
There are many style like steel-shaped, which are suitable as a car garage floor that gives a consistent, tidy view .. another style of Foam that gives an inspiration that it is carpet and can be used throughout the house for the beauty of its outlook,
and that is no confined to the children's rooms only..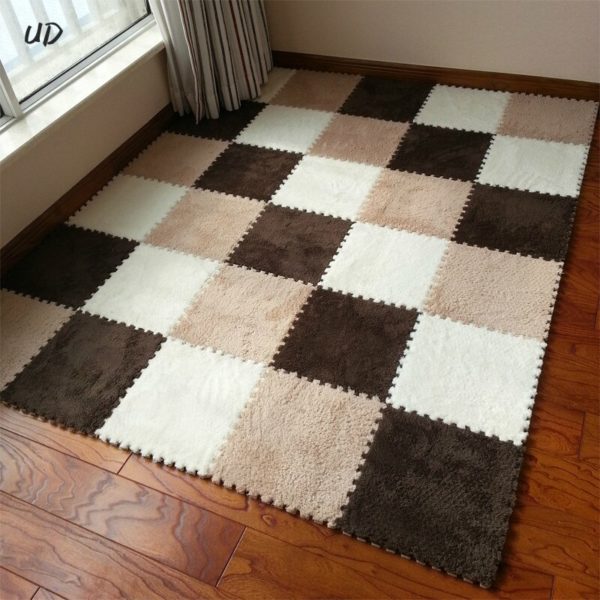 Metallic Epoxy
It is basically a very strong gum transparent material that makes the surface soft touch and beautiful luster, adding colored pigments that define how it forms in unlimited patterns.
Suitable for wide entrances and open spaces. Also, transparent resin may be used on concrete floors immediately after leveling to give the style of industrial designs or that appear to be under construction after, such as in some shops and restaurants.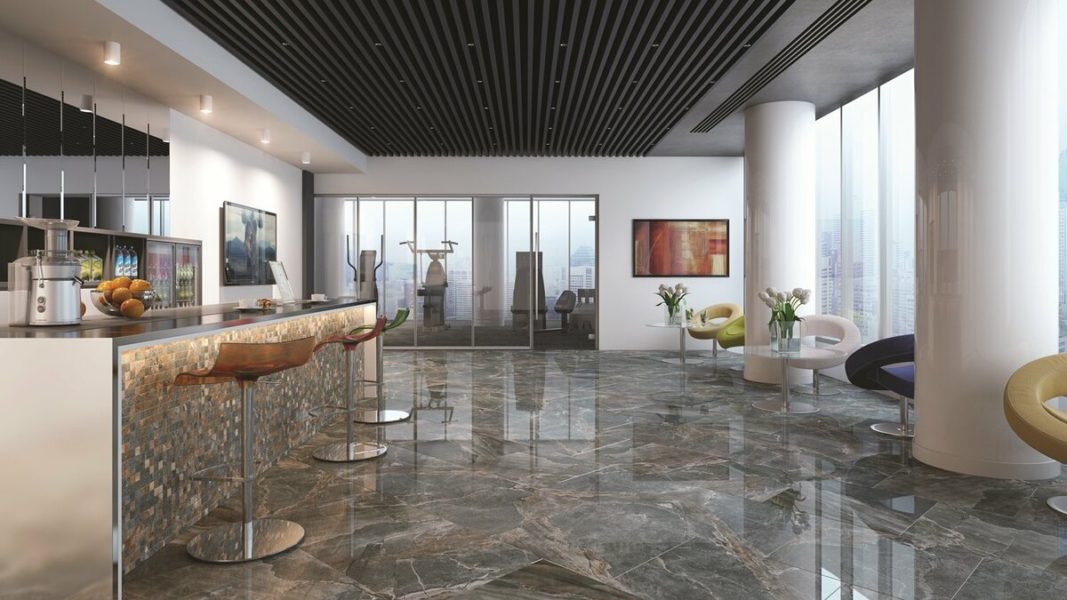 The advantages of this material are that it is very strong and may be stronger than iron, resistant to scratches, and remains smooth and soft for life.