Color trends for 2020 make you feel good
 Color trends for 2020 make you feel good
This is the time of the year when the popular Color trends is announced for the year 2020, and is a good time for those planning their interior design to get inspiration for their color palette in a modern home.
The 2020 color declared by the Pantone Center is "Classic Blue".
The good news for those who made their interiors according to the colors of the previous year is that this blue fully corresponds to the trends of the previous year 2019.
And the color "Classic Blue", as the name implies, is a classic forever remaining and its theme will not disappear. This is another great reason to consider choosing this color in your interior design to keep it stylish in the long run.
---
Classic Blue"
Pantone described it as a restless color that brings peace of mind and a sense of peace, and we see this color being used in all areas of the home. This color looks especially cool in classic-style furniture and home decor items like pillows.
As usual there are more alternatives to this year's color trends to choose from.
Another alternative to blue, "Chinese Porcelain", a popular color for the year 2020 by the brand PPG, is a mixture of mood blue and cobalt ink that gives comfort and calm. While classic blue is more solid, this color is more fun.
---
Dulux color "Tranquil Dawn"
Degree between gray, blue and green. This neutral, versatile color can be used as a base for interior earthy colors. It's an interesting color, which might be a great alternative to gray to make the interior design more creative.
---
Behr "Back to Nature" color is calm, comfortable and balanced. A vibrant green color that is fully consistent with brown and earthy colors. It will also look great in the Art Deco style which is returning so much now.
From Benjamin Moore, "First Light"
Smooth, fresh and has a pink hue. A neutral spectrum between warmth and frigidity, this color not only fits the children's room, but it can actually look very sophisticated in a contemporary interior mixed with golden elements. And also in combination with white marble.
---
Dan Edwards' Minty Fresh
Quiet, crisp, menthol green. This soft green color that reflects the purity of colors can be used in conjunction with other pastel colors and would be a good choice for those who want to explore shabby Chic style (shabby chic link). It can also be combined with other styles.
---
When you look at all of these colors, you might see the main trend of 2020 in interior design, which is calm, tranquility and peace. Designing your home to be warm and comfortable is the primary goal when planning your home interior.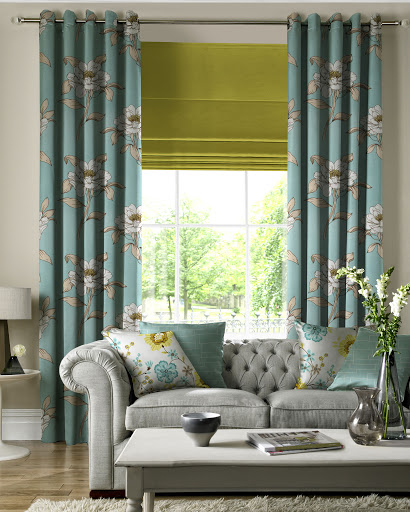 These trends emerge naturally when our minds need to be relieved from the information overload. We are trapped in the age of technology, and it is well known that colors can influence our moods and feelings.
---
Annual trends are tips you might want to use as inspiration, but it is advisable to consult with your decorator on how to make your dream home stylish and unique.