A best 10 interior decoration tips
A best 10 interior decoration tips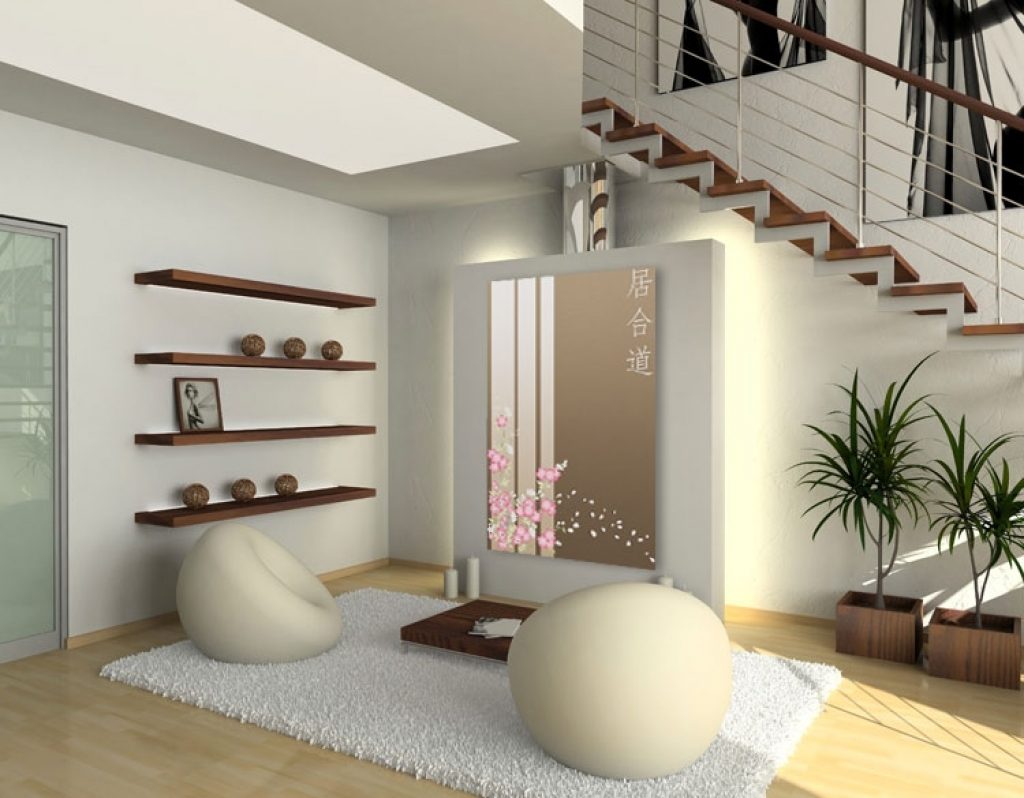 The project of becoming an interior designer is a fun and rewarding process. There are some details to consider when embarking on this adventure. Here are the top 10 interior design tips that you will need to incorporate into your projects.
---
1 – Create an atmosphere
Are you looking for the tranquility of an Asian style or the elegant simplicity of a contemporary design? Whether you're looking to expand a small space, make a cavernous space more comfortable, or create a soothing, heavy or stylish space, it's important to set the mood you want to create before you begin. In the end, this will help make the theme more coherent.
2 – Add a central point
One of the best interior design tips to brighten up a room is to add a central point: an object or place in the room where everything revolves around. This becomes the focal point of the room, and everything else in the room acts to support it. Examples are a fireplace, a cabinet, a work of art, a single painted or textured wall, or a window with a view. 

3 – Choose the right colors
At the start of any interior design project, make sure your color palette is complementary and the colors work well together, creating a balanced look. Neutral colors must work to balance bright colors. You do not want it to be too busy with too many different colors in competition or too flat and boring with only neutral colors. 

4 – Think textures and patterns
Texture is a great way to add a unique touch to your home. Textures and patterns highlight interesting details and bring balance to wood, glass and other smooth surfaces found in a room. This is especially important in a design theme that is more contemporary or modern. 

5 – Add light
There is a variety of interior decorating tips that allows you to accomplish this task.Mirrors are great sun reflectors. Adding mirrors or lighting in a dull room can go a long way in lightening the mood. A well placed mirror will even make a small room look more spacious. You can also select lighter shades of color for the walls, which will allow more play of light in the room. 

6 – Hang paintings on the walls
Tables can bring a finished look to any room. Pay particular attention to the questions of style and color when selecting works of art, so that they harmonize with the rest of the room. Make sure to hang the artwork at eye level for the best effect. 

7 – Go green
Plants are a great addition to any room. You will be surprised at the difference that a living plant can bring. Plants serve to cool and refresh the theme of decoration. Do not forget to water them regularly. 

8 – Simplify your interior
Your home should be a place of refuge from the hustle and bustle of the world. The best way to simplify your environment is to get rid of some clutter. Too much furniture or too many accessories can create an overloaded atmosphere in your home. This is one of the most important interior design tips to follow, simplifying and streamlining things, you'll find yourself with a new refreshed space. 

9 – Stay functional
Be smart about your interior design decisions so you do not interfere with the functionality of your everyday life. When choosing a design theme, be sure to keep in mind issues such as traffic, comfort and maintenance. 

10 – Choose a timeless trend
Stay away from trends when planning an interior design project. Not only is it expensive, but often you end up with an old-fashioned coin before using it. It's best to choose interior decorating trends that will stand the test of time
You can easily create the interior design that you have always dreamed of. By following these interior design tips, you will be able to use any design theme to create the perfect backdrop for your home .