Best 8 Tips to make the living room more spacious
Best 8 Tips to make the living room more spacious
How do I make the living room more spacious?
At times, the living room may feel narrow, visually and practically but there are some decorative solutions to overcome this problem.
---
Light colors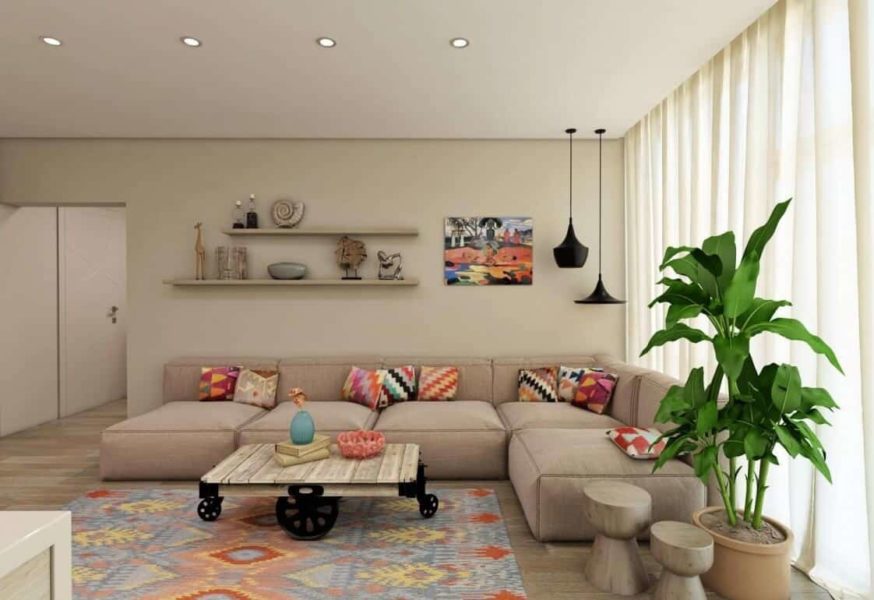 Light colors are your key to giving a sense, albeit false, of space, paint the walls in a light color, and you can paint only one side with a bright color, and introduce bright colors in the decoration touches and brushes (remember, dingy bright and not dark).
---
Medium-sized rug
Don't use rugs for the entire area of the room, use a medium-sized rug in the middle of the room.
---
Give visual depth
You can use longitudinal headlights, or a group of spotlights on both sides of the room, to give visual depth.
---
Modern sofas
I use modern and appropriately sized sofas and stay away from large ones.
---
Space saving
 look for a design for the living room with cabinets under the seats and inside the tables .
There are many designs on the internet . They are all beautiful, practical and space saving designs.
---
Avoid complex designs
The TV, bring the LCD screens and hang them on the wall ,Or design a library with a suitable width that helps to highlight the space, and avoid complex designs.
---
Arranging furniture
Arranging furniture in a U-shape is more practical than arranging it in a square shape.
---
keep the room clean
Get rid of clutter and many useless antiques… and keep the room clean to always look your best.
---