Shabby chic style tips for decorating your home
Shabby chic style tips for decorating your home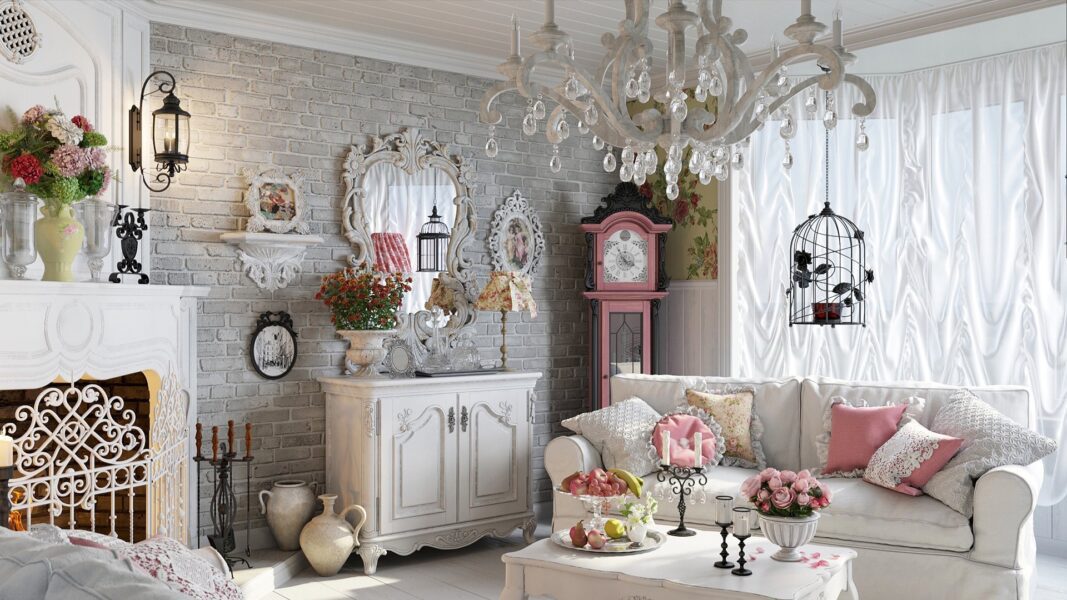 Shabby chic style tips for decorating your home
The "Shabby Chic" style first appeared in the British 1980s in country house décor in order to revive old furniture again. This style quickly spread and became popular in the 1990s.  Shabby Chic style was very popular years ago, and now it has returned aggressively as "New Shabby Chic" style.
What is

Shabby

chic's style?
Shabby Chic is mostly considered a very feminine style in light colors, so it is more used in women's bedrooms and with its development can be seen somewhat in the male design, which made it more suitable for the entire family home.
What makes it unique is that it is one of the most important elements of fine décor.

  
In fact, this style is very suitable for antiques and antiques lovers. This does not mean an old and cheap style, but rather it gives the decor and furniture elements a rural look that gives a soft touch with an emotional value and a sense of nostalgia.
When linen napkins are placed on a dining table in a shabby chic style environment, it will add that special touch of fine dining. This is especially the case when the napkins are in a variety of worn colors rather than one single color.
Further adding to the inspiration of shabby chic interior design is a tablecloth that appears stained and old in nature. You can also complete the ensemble by placing vintage-looking silver on the table as well.
Use vintage cups for drinks
Vintage cups such as fine china also add to the shabby chic interior design style, especially in terms of entertainment. They can be used for drinks such as tea, but they can also be used for edible items such as sugar cubes and other small snacks. Another charming-type touch in terms of shabby chic interior design can involve mismatched vintage cups and saucers being paired together.
What is Shabby Chic Furniture?

  
Shabby Chic Furniture is an important feature of this style, as the shape does not play a big role. Furniture that looks worn, outdated, or antique is the main ingredient most of the time being wooden furniture. Shabby chic pattern is easy to achieve with wooden furniture as the real wood lasts long keeping its beautiful shape. The same old look effect is made in new furniture using a special paint and decoupage technology.
Shabby Chic Style Palette are pastel colors and light shades of pink, gray, blue, and snow white.  
Some decoration elements define this style
The bed in shabby chic style is bright white or pinkish tones with lots of lace. The headboard is carved in wood or upholstered.  
Shabby Chic wallpapers are faded pastel colors with simple decoration or some flowers.  
Shabby Chic mirrors are one of our favorites because it is easy to combine with other interior styles like Art Deco and Classic and looks very elegant.  
Shabby Chic accessories such as photo frames, candle holders, floor lamps and curtains add a sense of nostalgia reminiscent of classic French design but in a more subtle way.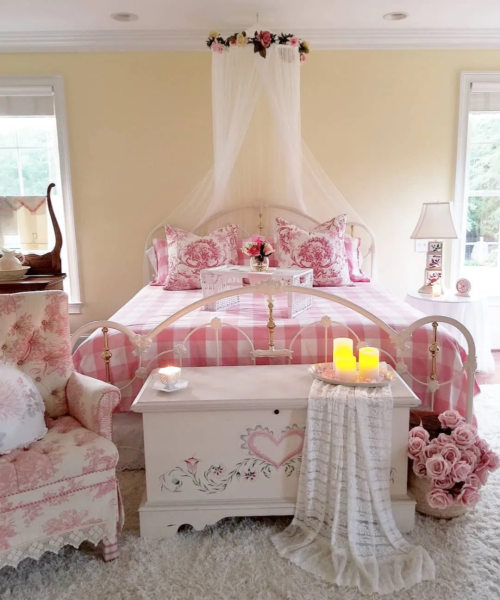 ---
Strike a balance between old and new with a timeless chandelier. Gorgeous lighting has taken center stage throughout different design eras. And with a shabby chic interior, you can have a glamorous light in a casual interior.
you can see this shabby chic home tour
---
Will Shabby-

chic

fashion disappear?
The style of Shabby chic is not about elegance and style of furniture, but it will continue to reinvent itself in new ways, it remains elegant and charming, adding a touch of romance.