6 steps basic to a Perfect decor your home
6 steps basic to a Perfect decor your home
6 steps basic to a Perfect decor
Home decor basics are the basic rules of interior decoration that will help you create a stylish look for your villa.
There is a difference between interior design and interior decoration.
Every interior designer is an interior designer, but not every interior designer is an interior designer – interior design encompasses planning of key spaces and structural works in coordination with the team of engineers and contractors, while interior design is the finishing touches that create the atmosphere of your home and give it his personality.
Where do you start decorating your home?
1.

 

Define the main pattern
When you start decorating the villa, the first thing to start is choosing the main style you want the overall home décor to be like. It is possible to mix different styles, but there must be one main style as the basis which may be mixed with other style elements if desired.
The most common mix is ​​to combine classic and modern style together, you can read more on how to mix modern and classic decor styles here.
2.

 

Colors
After selecting the main style, this next step becomes easier as certain styles have colors that distinguish them.
Everyone prefers different colors, and here elegant design is easy to destroy if he does not follow the basics of color matching for consistency. Gathering some colors together just because we prefer them can cause eye fatigue and may also be reflected in moods.
Colors should be coordinated according to color theory, which has three primary, secondary and tertiary categories. Colors should be mixed and matched according to this theory to achieve harmony of the eye and mind.
3.

 

Texture
Blending texture is another important rule of decoration for creating space dimensions. The texture can make the interiors interesting, and gives depth to the room. Texture attracts not only visual attention but touch by arousing emotional feelings. Even the same color may look different depending on the material selected . Solid, semi-transparent, reflective or transparent – the texture has a direct relationship to light and what it does with it
4.

 

Lighting
There are two types of lighting: natural and artificial. If natural lighting is taken into account in the interior design and initial architecture, then artificial light is what must be handled when developing home décor. There are three types of artificial lighting used in interior decoration, namely general lighting, specific lighting and sharp lighting. Thus, it will be sharp lighting and lighting for certain tasks that must be located to confirm home décor. Applying the appropriate light and shadows can make the empty space more familiar and comfortable
5.

 

Accessories
Home décor accessories such as cushions, vases, trays, candles, candlestick, artwork, mirrors, carpets, curtains, table settings, photo frames, lanterns, watches and plants are the elements that give a feel to your home … an endless list.
Unique home décor accessories can tell a story about you and your personality as well as provide an interesting topic for discussion with guests visiting your home.
6.

 

Lifestyle
One of the important home decor essentials that is often overlooked is to think about your lifestyle. The interior designer or the competent interior designer identifies this aspect through the design brief and is able to implement it using the home décor elements.
We should also think about the utility when choosing decorative accessories.
If you are planning to decorate your home on your own, do not rush and take your full time to complete its final look. Without the help of an interior designer or interior designer, it can be difficult to find all the pieces that fit together.
The interior designer is the person who is constantly looking for unique accessories for home décor, and is able to choose the right piece from the middle of a huge list of items from all over the world
Here are some ideas for home decor
---
Bedroom decor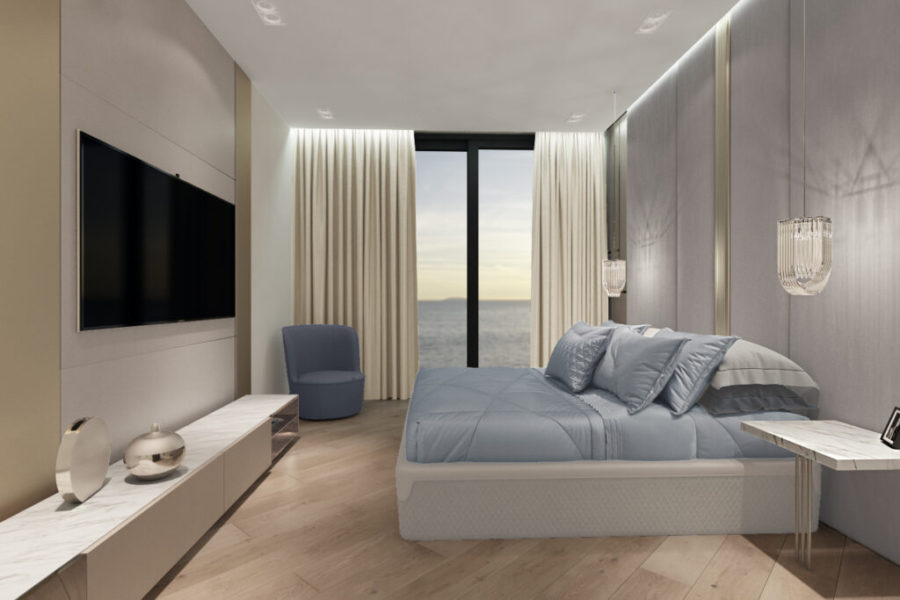 The bedroom is the comfortable place in the house to filter the mind and spirit, and it is best not to make it filled with a lot of decorations but to use a minimum of them. Here, the use of texture and colors is an essential element of decoration.
In luxurious bedrooms, the main decoration can be made on the design of bed headboards, which may vary in shapes and materials used according to the general style
---
Kitchen decor
The kitchen is the home area where the job should be prioritized, taking into account good storage, safety and comfort on the go. Kitchen décor may be as simple as possible with custom cabinets, floors and unique wall solutions. It is also possible to use tools that suit the overall design as decorative details, as dishes, spice containers and utensils can be used for decoration.
---
Entrance hall decoration
The entrance hall gives the first impression after the outhouse looks. Decoration ideas here may vary from minimal detail to exaggeration. The most impressive way to decorate this room is with a unique waterjet decoration on the floor, making it the center of the entrance area and attracting attention to detail while giving a general impression of the interior design.
---
Bathroom decor
The bathroom is not the first area in the house that comes to your mind when considering home décor accessories. It's really amazing how you can transform your bathroom space from an ordinary bathroom into a spa area.
Using luxurious tubs, mirrors, elegant shelves, comfortable rugs and green plants, aromatic candles transform your bathroom into your personal spa.
---
Living room decor
Living room decor has no limits. Often the area of ​​the house is where the family spends most of the time, and this part should be fun for all family members which is difficult to accomplish. The room should have a focal point in the interior decoration. The focal point is the main feature of the room that attracts attention from the rest of the decor, it can be a fireplace for the family to gather around or a large TV screen on the wall.    
---
Kids bedroom decor
Children's bedroom decor depends on their age. The colors are most often chosen according to the gender of the children. The children's bedroom can be unique and sophisticated when moving away from the prevailing décor of the children's rooms, and this room can enhance creativity in children's personalities
---
The pillows are really one of the most important details of the decorations for a comfortable sitting and enjoying conversations while having coffee or tea. Other great details are serving trays and coffee and tea sets. Lanterns and art on the walls are also a must.
Interior décor is not only to create an atmosphere for the home and give it a personality, but also a medium but also a good way to refresh and renew the home with new design fashions every year.
While interior design and preparation work must take place every 5 years, the interior decoration gives you the possibility to keep your home modern and stylish by changing the decoration pieces from new collections from time to time.