Enchanting Spring Garland Ideas for Your Mantle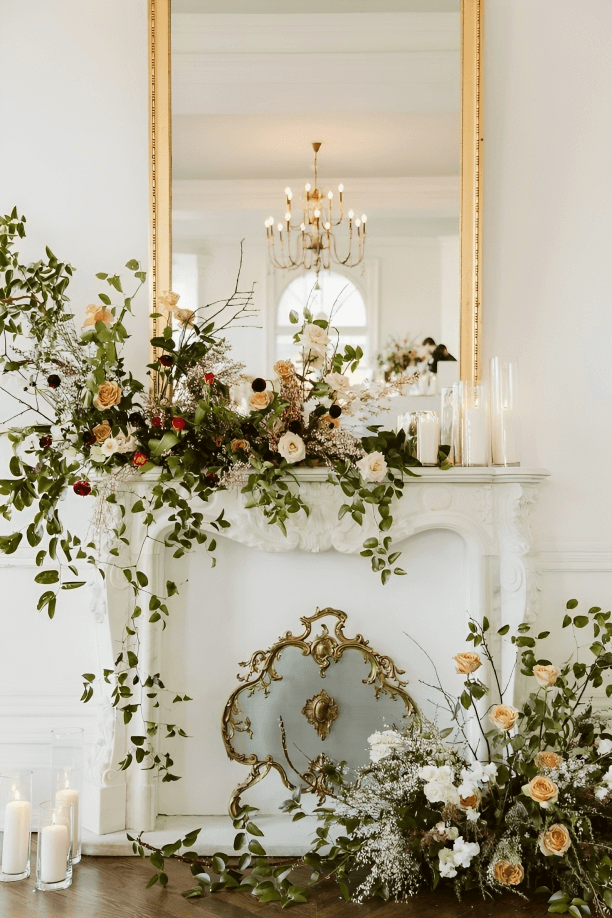 Spring garland for mantle: Spring is a season of renewal, blossoming flowers, and vibrant colors. One of the best ways to usher in the beauty of this season into your home is by decorating your mantle with a stunning spring garland. Whether you prefer a classic, rustic, or modern look, there are countless spring garland ideas to choose from that will infuse your living space with a fresh and inviting atmosphere. In this article, we'll explore a variety of creative spring garland ideas to inspire your mantle decor.
1.Classic Floral Elegance:
A classic spring garland often features an array of fresh or faux flowers, such as tulips, daisies, and lilies. Combine these with lush greenery like eucalyptus or ferns for a timeless, elegant look. Arrange the flowers and greenery in a symmetrical pattern for a balanced and refined mantle display. Add some twinkle lights or candles to create a warm and inviting ambiance during the evenings.
---
2.Rustic Charm:
If you're a fan of rustic decor, consider a spring garland that embraces natural elements. Collect twigs, branches, and moss from your garden or local park. Combine these with wildflowers, such as daffodils and sunflowers, to create a charming, rustic garland. You can even incorporate small bird nests, feathers, and burlap ribbon for an added rustic touch.
---
3.Bohemian Bliss:
For a boho-inspired mantle, opt for a spring garland with a relaxed, eclectic vibe. Choose a variety of colorful flowers like peonies, roses, and daisies. Mix and match different textures and patterns in your garland, including macramé, tassels, and wooden beads. Add some hanging planters or terrariums to complete the bohemian look.
---
4.Modern Minimalism:
If you prefer a clean and modern aesthetic, consider a minimalist spring garland. Stick to a simple color palette, like white, green, and gold. Use monochromatic flowers such as white hydrangeas or calla lilies and combine them with sleek metallic accents like gold or silver-painted leaves. Hang the garland with invisible wire for a floating effect that exudes modern elegance.
---
5.Whimsical Wonderland:
For a whimsical and playful touch, create a spring garland inspired by a fairy tale forest. Use brightly colored flowers like peonies and ranunculus, along with faux mushrooms and tiny woodland creatures. Incorporate fairy lights and sheer, gauzy fabric for an ethereal, magical atmosphere.
---
6.Herbaceous Delight:
Bring the fragrant essence of spring indoors by crafting a garland featuring herbs like lavender, rosemary, and mint. These not only add a delightful aroma to your home but also provide a refreshing burst of greenery. Tie small bunches of herbs together with twine, interspersing them with small terra cotta pots or wooden plant markers for a charming look.
---
7.Personalized Photo Garland:
Create a unique and sentimental spring garland by incorporating family photos. Print out your favorite pictures from springtime adventures or family gatherings and attach them to the garland with miniature clothespins or clips. Add some greenery and flowers to frame the photos beautifully.
---
Conclusion:
Decorating your mantle with a spring garland is an excellent way to celebrate the season's beauty and bring a refreshing vibe into your home. Whether you prefer classic floral elegance, rustic charm, bohemian flair, modern minimalism, whimsical wonderland, herbaceous delight, or a personalized touch, there are endless possibilities to explore. Let your creativity flourish, and your mantle will become a stunning focal point that captures the essence of spring's renewal and vibrancy.
---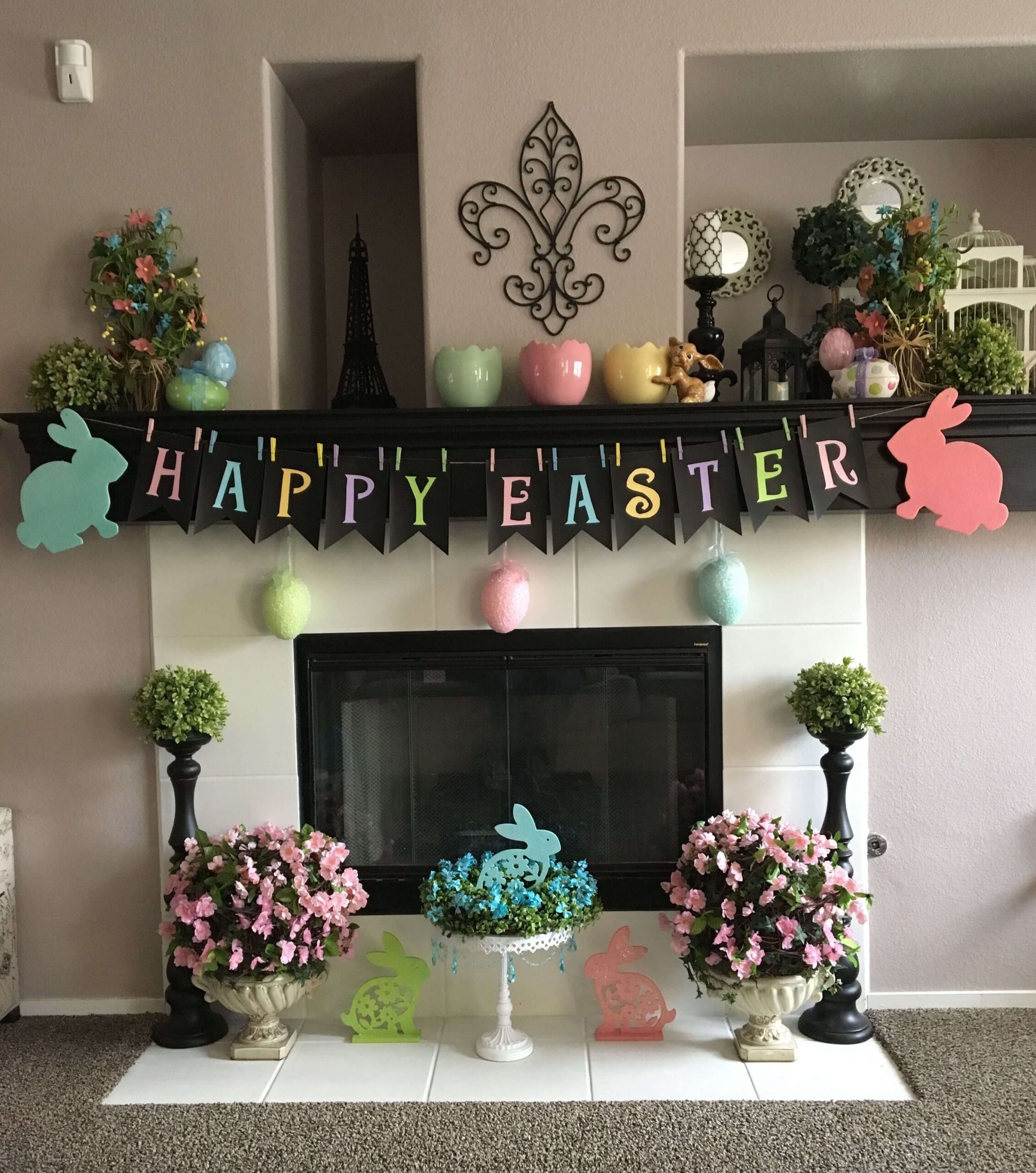 Certainly! Here are some frequently asked questions related to decorating with spring garlands for the mantle, along with their answers:
Q1: How long should my spring garland be for my mantle?
A1: The length of your spring garland depends on the size of your mantle and the look you want to achieve. Measure your mantle's length and width, and then add a few extra inches on each side for a draped effect. Typically, a garland that's 6 to 8 feet long works well for most standard mantles.
---
Q2: Can I use real flowers in my spring garland, and how do I make them last longer?
A2: Yes, you can use real flowers in your spring garland. To make them last longer, keep the flowers hydrated by misting them with water and placing the garland away from direct sunlight and heat sources. You can also insert water-filled floral tubes into the stems or use floral foam to keep the flowers fresh.
---
Q3: What's the best way to hang a spring garland on the mantle?
A3: You can hang a spring garland on the mantle using adhesive hooks, nails, or removable mounting putty, depending on the type of mantle you have. Ensure that the garland is securely fastened and drapes naturally. Be mindful of safety, especially if using candles or lights with your garland.
---
Q4: Are there any safety precautions to consider when using spring garlands on the mantle?
A4: Yes, safety is essential when decorating with spring garlands. Avoid placing garlands too close to open flames, such as candles or fireplaces. If you use string lights, ensure they are UL-listed and in good condition. Always turn off any electrical elements when you're not at home or while sleeping.
---
Q5: Can I reuse my spring garland for other seasons or occasions?
A5: Absolutely! Many spring garlands can be adapted for other seasons or occasions with minor adjustments. For example, you can remove the spring-specific elements and add autumnal leaves and pumpkins for fall or red and green accents for the holiday season. Get creative and extend the life of your garland.
---
Q6: How do I maintain the freshness of a herbaceous spring garland?
A6: To maintain the freshness of a herbaceous spring garland, trim the herbs regularly to encourage growth and release their fragrance. Spritz the herbs with water occasionally, and keep the garland away from direct sunlight and heat sources. You can also replace the herbs as they begin to wilt.
---
Q7: Can I make a personalized photo garland with any type of pictures?
A7: Yes, you can make a personalized photo garland with any type of pictures you like. Choose photos that hold sentimental value or evoke the essence of spring. You can use pictures of family members, outdoor adventures, or any special moments that make you smile.
---
These frequently asked questions and their answers should help you navigate the world of spring garland decorating for your mantle with confidence and creativity.
---
Tags :
Spring Tips & Ideas