How to creating summer decorations 
How to creating summer decorations 
Before the summer comes, your house needs to enter some summer decors on it to break the feeling of boredom, and add a sense of joy and fun to the atmosphere of the home and also to make everyone around you especially children feel the spirit of this hot season.
In this topic, we offer you some ideas for creating summer decorations for your home with the lowest costs and the simplest steps.
---
Beach-inspired decorations
 Make your home decor inspired by the picturesque nature on the beach where sand, shells and others, and you can do this by decorating transparent vases with sand, shells or starfish.
You can also use Large shells of green seas or as containers for candles containers that can be used to decorate dining tables.
---
The blue color

The blue color of the summer , which is preferable to be present in your new home decor, it reminds you of the pure sea and sky, and gives individuals a sense of calm and relaxation. Adopt new sofa cushions in blue, or change the color of your curtains or bedspreads in the same color and choose them with striped patterns that always express the atmosphere of the resort. You can also add blue vases throughout the house.
---
Flowers and tree branches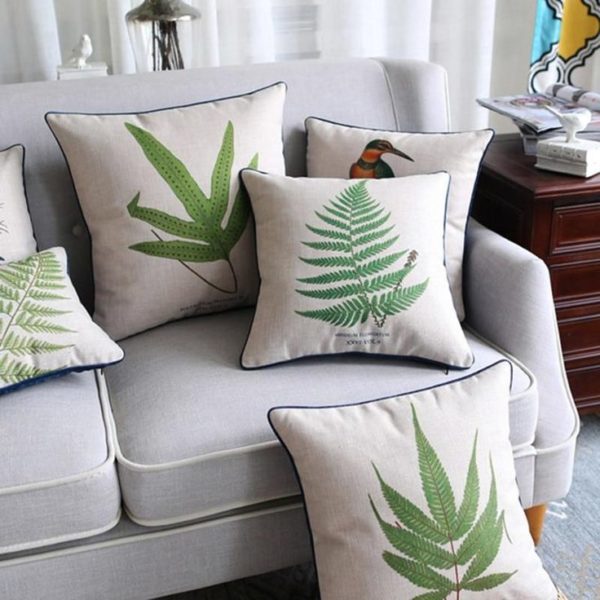 Colorful flower patterns and green planting help give a feeling of freshness in the hot summer atmosphere, so home decor should not be without it. You can change the uniform pillows by printing different shapes of flowers on them using cut-out color paper stencils or alternatively, you can embroidery the fabric with distinctive colored flowers manually.
---
You can also allocate space on the blank wall to hang panels printed with foliage on them, all you have to do is install a tree branch on the board and then sprinkle colors on the entire board to show you an elegant summer painting ..
---
Tags :
Summer Tips