46Romantic Valentine's Day Ideas for Couples : A Comprehensive Guide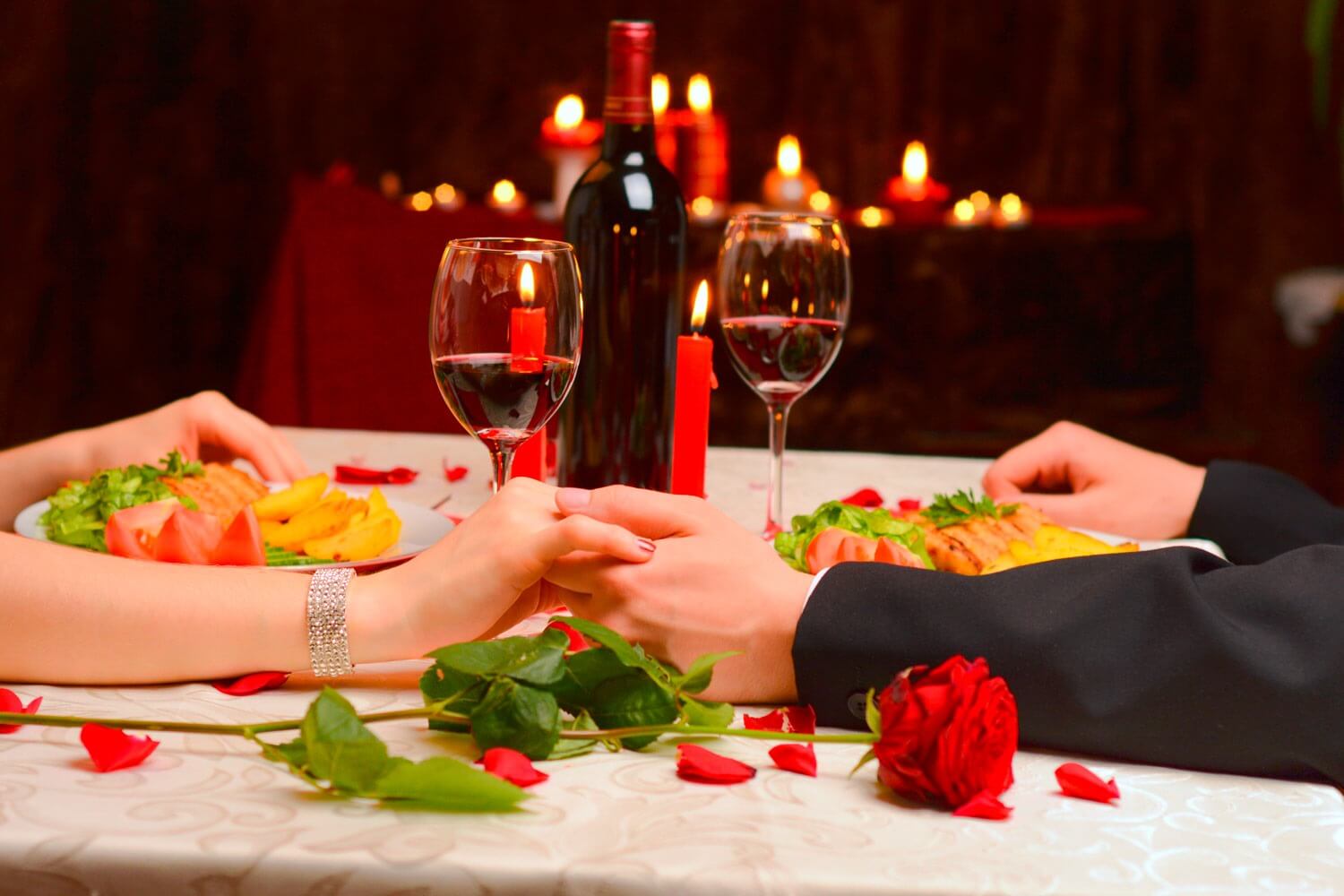 Valentine's day ideas for couples ;Valentine's Day, celebrated on February 14th, is a special occasion for couples to express their love and appreciation for each other. While traditional gifts like chocolates and roses are always appreciated, making the day memorable often involves going the extra mile to create unique and meaningful experiences. Whether you're a new couple or have been together for years, here are 25 romantic Valentine's Day ideas to help you celebrate your love and create lasting memories.
Valentine's Day is a perfect opportunity for couples to celebrate their love and deepen their connection. By choosing one or more of these romantic ideas, you can create a memorable and heartfelt experience that will strengthen your relationship and leave you with cherished memories for years to come. The key is to tailor your celebration to your partner's preferences and interests, ensuring that the day is a reflection of your unique love story.
---
1.Breakfast in Bed:
Start the day by surprising your partner with a delicious homemade breakfast in bed. This gesture shows love and consideration, setting the tone for a wonderful day ahead.
---
2.Romantic Picnic:
Plan a picnic in a scenic park or a beach. Pack your favorite foods and a cozy blanket. Enjoy the fresh air and each other's company.
---
3.Love Letters:
Exchange handwritten love letters. Pour your heart out and express your deepest feelings. These letters will be cherished for years to come.
---
4.Movie Marathon:
Create a list of your favorite romantic movies and spend the day cuddled up on the couch, watching them back-to-back.
---
5.Personalized Gifts:
Gift your partner something personalized, such as a custom photo album, a piece of jewelry with your initials, or a framed map of a special location in your relationship.
---
6.Cook Together:

Cook a romantic dinner together. Choose a recipe you both like and spend quality time in the kitchen. Don't forget to open a bottle of wine and enjoy a candlelit dinner.
---
7.Spa Night:
Pamper each other with a spa night at home. Run a warm bubble bath, give each other massages, and enjoy a relaxing and intimate evening.
---
8.Starry Night:
Stargaze together by setting up a cozy spot with blankets and pillows in your backyard or on your balcony. Download a stargazing app to identify constellations.
---
9.Take a Dance Class:
Sign up for a virtual dance class or attend a local dance class together. Learning a new dance can be a fun and bonding experience.
---
10.Recreate Your First Date:
Relive the magic of your first date. Visit the same restaurant, wear similar outfits, and reminisce about the early days of your relationship.
---
11.Plan a Getaway:
If your budget allows, plan a weekend getaway to a romantic destination. Explore a new city or escape to a cozy cabin in the woods.
---
12.Write a Song or Poem:
Channel your creativity and write a love song or poem for your partner. Share it with them, and you'll create a unique and heartfelt memory.
---
13.Volunteer Together:
Spend the day volunteering for a cause you both care about. Sharing your love with others can deepen your connection.
---
14.Visit an Art Gallery or Museum:
Appreciate art together by visiting a local art gallery or museum. Discuss your favorite pieces and enjoy the cultural experience.
---
15.Go for a Scenic Hike:
If you both enjoy the outdoors, go for a scenic hike. It's a great way to connect with nature and each other.
---
16.Take a Cooking Class:
Sign up for a cooking class together and learn to prepare a new cuisine. Cooking can be a fun and educational experience.
---
17.Bookstore Date:
Visit a bookstore and select a book for each other to read. Afterward, discuss your thoughts over coffee or tea.
---
18.Write a Bucket List:
Sit down and create a bucket list of things you want to do together in the future. It's an excellent way to dream together.
---
19.Watch the Sunset:
Find a beautiful spot to watch the sunset together. Pack a small picnic and enjoy the stunning view.
---
20.Outdoor Adventure:
Go on an outdoor adventure like kayaking, horseback riding, or even hot air ballooning. Share the thrill and excitement.
---
21.Attend a Live Show:
Buy tickets to a concert, theater performance, or a comedy show. Live entertainment can be a memorable experience.
---
22.Memory Scrapbook:
Create a scrapbook of your favorite memories together. Include photographs, ticket stubs, and mementos from your journey as a couple.
---
23.Game Night:
Have a game night with your favorite board games or card games. Friendly competition can add some excitement to your evening.
---
24.Learn a New Skill:
Take a class together to learn a new skill, like painting, photography, or a foreign language. It's a great way to bond and grow together.
---
25.Renew Your Vows:
Even if you're not married, you can exchange vows as a symbol of your commitment to each other. This heartfelt gesture can be incredibly romantic.
---
26.Outdoor Movie Night:
Set up an outdoor movie screening in your backyard or balcony. Snuggle up under the stars with a projector, a white sheet, and your favorite films.
---
27.Love Notes:
Leave little love notes or surprises for your partner throughout the day. These can be tucked into their lunch, hidden around the house, or delivered via text message.
---
28.Karaoke Night:
Sing your hearts out at a karaoke bar or host your own karaoke night at home. It's a fun and lighthearted way to enjoy each other's company.
---
29.Secret Admirer Game:
Play a fun "secret admirer" game where you both send small gifts or messages throughout the day without revealing your identities until the end.
---
30.Wine or Beer Tasting:
Visit a local winery or brewery for a tasting session. Discover new flavors and enjoy the experience of trying different varieties together.
---
31.Take a Road Trip:
Plan a spontaneous road trip to a nearby town or city you've never been to. Exploring new places can be a thrilling adventure for couples.
---
32.Build a Fort:
Rekindle your inner child by building a cozy fort out of blankets and pillows. Spend the evening inside, sharing stories and bonding.
---
33.Plant a Tree:
Plant a tree or a garden together as a symbol of your love growing and flourishing over time.
---
34.Visit an Aquarium:
Spend a day at an aquarium, observing marine life and having deep conversations about the wonders of the ocean.
---
35.Sunset Sail:
If you're near the coast, book a romantic sunset sail. Enjoy the tranquility of the water and the breathtaking views as the sun sets.
---
36.Love Coupons:
Create a set of "love coupons" that your partner can redeem for favors, such as a massage, a special meal, or a day off from chores.
---
37.Indoor Skydiving or Rock Climbing:
Experience the thrill of indoor skydiving or indoor rock climbing together. It's an adventurous way to bond.
---
38.Virtual Travel:
If you can't physically travel, take a virtual tour of a destination you both dream of visiting in the future.
---
39.Write a Joint Story:
Write a fictional story together, taking turns contributing to the plot. It's a creative way to collaborate and enjoy each other's imagination.
---
40.Take a Dance Lesson:
Enroll in a dance class together, whether it's salsa, tango, or ballroom dancing. Learning a new dance style can be a fun and intimate experience.
---
41.Love Scavenger Hunt:
Create a love-themed scavenger hunt for your partner. Leave clues around the house that lead to sweet surprises and gifts.
---
42.Memory Jar:
Throughout the year, jot down your favorite moments and memories on slips of paper and place them in a memory jar. On Valentine's Day, read and reminisce together.
---
43.Craft Night:
Spend the evening crafting together. Create personalized gifts, ornaments, or decorations that reflect your unique love story.
---
44.Photo Booth Fun:

Set up a DIY photo booth with props and backdrops. Capture silly and romantic moments together.
---
45.Attend a Live Sports Event:
If your partner is a sports enthusiast, surprise them with tickets to a live game or sporting event. Sharing their passion can be incredibly meaningful.
---
46.Write a Gratitude List:
Take a moment to write down all the things you're grateful for in your relationship. Share these lists with each other and express your appreciation.
---
Remember that the most important aspect of Valentine's Day is the thought and effort you put into making your partner feel loved and appreciated. Tailor your celebration to your unique relationship and enjoy the day as a special time to connect and strengthen your bond.
---
Certainly, here are some frequently asked questions related to celebrating Valentine's Day as a couple and their answers:
Q1: What can I do for Valentine's Day if we're on a tight budget?
A1: You don't need to spend a lot to have a meaningful Valentine's Day. Consider cooking a special meal at home, creating a heartfelt homemade gift, or planning an inexpensive outdoor activity like a picnic or hike. The thought and effort you put into the day matter more than the cost.
---
Q2: What if we can't be together on Valentine's Day?
A2: If you can't be together in person, you can still celebrate Valentine's Day by sending each other thoughtful messages, virtual gifts, or planning a video call. You could also make plans to celebrate a belated Valentine's Day when you can be together.
---
Q3: How can we make our Valentine's Day celebration more meaningful?
A3: To make your Valentine's Day celebration more meaningful, focus on activities and gestures that reflect your unique relationship. Consider personalizing gifts, sharing heartfelt conversations, and creating memories that are special to both of you.
---
Q4: What if we've been together for a long time and Valentine's Day feels less exciting?
A4: If you've been together for a while, Valentine's Day can still be special. Try to revisit the romance of your early days by recreating your first date or surprising each other with unexpected gestures. It's an opportunity to renew your connection.
---
Q5: Can we celebrate Valentine's Day as a same-sex couple?
A5: Absolutely! Love knows no boundaries, and Valentine's Day is a celebration of love. Whether you're in a same-sex or opposite-sex relationship, the day is for expressing your love and appreciation for your partner.
Q6: What if my partner doesn't like traditional romantic gestures?
A6: If your partner doesn't enjoy traditional gestures like roses and chocolates, consider their interests and preferences. Plan an activity or experience that aligns with their hobbies or passions. It's all about showing that you know and care about what makes them happy.
Q7: What should I do if we've had a recent disagreement or fight before Valentine's Day?
A7: If you've had a disagreement, use Valentine's Day as an opportunity to mend your relationship. Have an open and honest conversation, apologize if necessary, and use the day to reaffirm your commitment to each other.
---
Q8: Are there any Valentine's Day ideas for couples with children?
A8: Yes, you can still celebrate Valentine's Day with children. Consider involving them in your celebration by creating family-friendly traditions like making heart-shaped cookies, playing games, or crafting together. You can also have a special date night once the kids are in bed.
---
Q9: What if my partner and I have different interests?
A9: Having different interests can make your Valentine's Day celebration even more interesting. You can take turns planning activities that cater to each other's interests. This way, you both get to experience something new and share in each other's passions.
---
Q10: Is it necessary to celebrate Valentine's Day if we show our love every day?
A10: Valentine's Day isn't a requirement, but it can serve as a dedicated time to express your love and appreciation in a special way. If you already show your love daily, use Valentine's Day to make it extra memorable and meaningful.
---
Remember, the most important aspect of Valentine's Day is to celebrate your love in a way that feels right for you and your partner. Whether it's through traditional romantic gestures or unique, personalized experiences, the key is to cherish your bond and create lasting memories.
---