Biophilic Style best ideas to integrate it into home design
Biophilic Style best ideas to integrate it into home design
This pattern is based on the instinctive motive for the love of nature in human instinct and the return to its feeling in the context of contemporary civil life. This word (biophilic) is derived from Latin origins meaning love of life.
There is a noticeable benefit when nature-loving people use their lifestyle to design their homes by allowing biophilic to spread and take strong positions in various aspects of life including design.
The latest trend because of its impact on happiness and luxury is being used bio-design by designers in architecture and interior.
Taking into consideration the impact of technologies on the modern lifestyle and urban environment that prevails in the high pace of living that we live in, and the development of major environmental problems such as pollution, global warming, loss of biodiversity, public health and climate change, countries with developed advanced economies and a conceptual future vision of their cities such as , Singapore, New Zealand, Canada and other European countries integrate biophilic engineering into their development.
Cities such as Dubai that feature massive urban developments and Singapore with lively architecture are a great example of incorporating biophilic strategies.
The main biophilic principles are based on two basic dimensions and are related to 6 biophilic elements.
Organic shapes and shapes in the built environment that directly or indirectly indicate the appreciation of nature.
A place based on life. Buildings and landscapes linking a local culture and environment in geographical space.
For natural shapes and shapes, natural processes and patterns, light and space, location-based communication, environmental features and human-nature relationships are six elements used within dimensions to follow biophilic principles.
Because it has demonstrated the advantages of boosting mood and productivity, and reducing stress according to numerous researches, biophilic design has become widely used by innovative companies in designing its office.
One of the most impressive examples of dynamic office designs is the "Spheres" project – Amazon headquarters in Seattle, Washington.
Amazon describes their project for tomorrow's offices as "an inspiring innovation with biofilia."
With the company not accustomed to the space company, the company decided to use an open space with different organized climates in each of them so that any employee can find a comfortable environment to work with.
A living wall within 4 floors with 25 thousand plants, waterfalls and small pounds, making it the first and second alike in the world.
The following practices for promoting workspaces Biophilic design elements are widely used in home interior design.
Using biophilic design and elements in your homes is part of creating a stronger environment that syncs with natural biorhythms.
One of the easiest ways to start introducing a biofile design to a home is to add natural shapes, textures, and nature-like colors.
Colours
The final stage to answer the question how I can create the benefits of Biophilic Design if I have little access to Mother Nature, comes in the choice of colours we use. Yet again we are looking to echo what is outside our home, inside our home with a colour palette that creates happy, productive and creative environments. Unsurprisingly the main colours that popped up were, darker greens, blues, browns, tans and tawny golds.
Sadly the yellower greens were found to remind people of sick and dying plants which created a slightly higher stress response. As I have sadly recently lost one of my cacti, I know what they mean! Now you might be going "Oh those colours all sound quite dreary and I love bright colour". Don't panic! According to Human Spaces report "The Global Impact of Biophilic Design in the Workplace":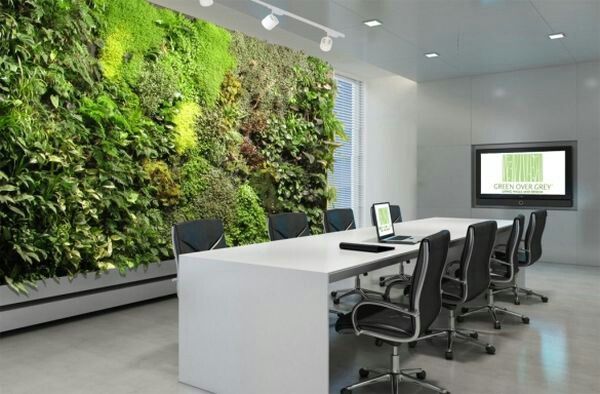 "Humans are attuned to seeking out colours indicative of flowers and fruit. Therefore, a judicious use of bright colours will help liken a space to natural conditions and improved user preference."
In other words, bright colours aren't off limits, but I would use these as the "Accent" colours in a design scheme. Think dark green sofa with zingy red and orange cushions! Like succulent flowers on the lushest tree!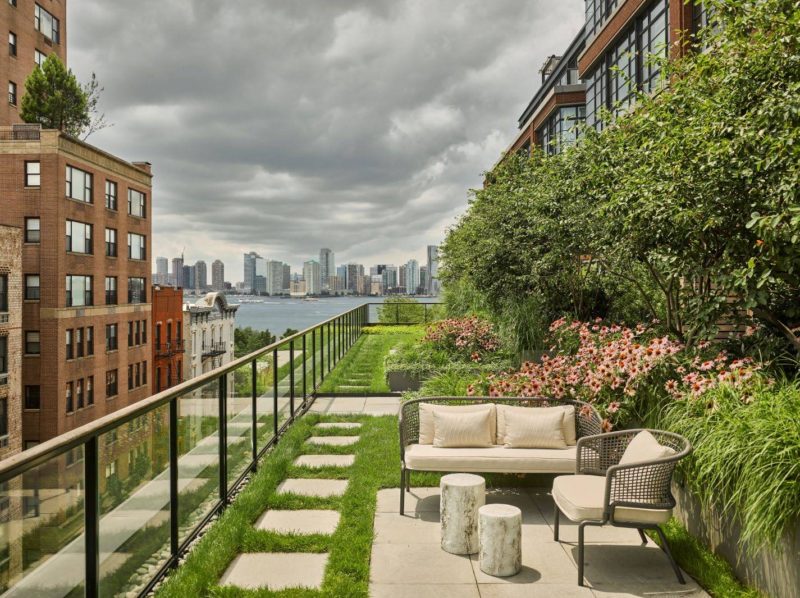 Since Biophilic design is not just a choice for one of these aspects to include in your home, but rather a complex intertwining of many elements, a satisfactory result can be achieved with the help of your interior designer.