Unveiling the Ultimate Guide to Christmas Decoration Mastery
Tips To Decoration Christmas: Christmas is a time of joy, celebration, and togetherness, and one of the most beloved traditions associated with this holiday is decorating our homes. The act of adorning our living spaces with festive ornaments, lights, and greenery transforms our surroundings into a winter wonderland. However, creating a truly magical Christmas decor can be a daunting task. In this essay, we will explore the best tips and ideas for decorating your home for Christmas, ensuring that your holiday season is filled with warmth, beauty, and cherished memories.
Decorating for Christmas is not just about aesthetics; it's about creating an atmosphere that fosters love, joy, and togetherness. By planning carefully, choosing a theme, and paying attention to details, you can create a memorable and magical holiday decor that will be cherished by your family and guests for years to come. Remember that the true spirit of Christmas lies in the love and warmth we share with one another, and a beautifully decorated home is a wonderful backdrop for these precious moments. So, get creative, have fun, and let your holiday spirit shine through your decorations.
---
1.Plan Your Theme and Color Scheme
Before diving into the decorating process, it's essential to decide on a theme and color scheme. Whether you opt for a traditional red and green theme, a winter wonderland with silver and blue, or something entirely unique, having a clear vision will help you create a cohesive and visually pleasing decor. Consider your personal style and the ambiance you want to create in your home.
---
2.Start with a Festive Entryway
The entryway sets the tone for your entire home. Welcome your guests with a festive wreath on the front door, twinkling lights, and seasonal doormats. Hang a few stockings on a mantel or stair rail to build anticipation for the magic that awaits inside.
---
3.Christmas Tree Elegance
The Christmas tree is the centerpiece of your holiday decor. Choose a tree that fits your space and decorate it meticulously. Start with lights, ensuring they are evenly distributed. Add ornaments, garlands, and tinsel, and don't forget a tree topper that complements your theme. Consider using a variety of ornaments, including sentimental ones that hold special meaning.
---
4.Garlands and Swags
Use garlands and swags to add holiday charm throughout your home. Drape them over mantels, banisters, and doorways. Incorporate greenery and lights to create a warm, inviting atmosphere.
---
5.Tablescapes and Centerpieces
Your dining table can become a focal point for your holiday gatherings. Choose a beautiful tablecloth, add festive dinnerware, and create a stunning centerpiece. Fresh flowers, candles, and seasonal elements like pinecones or holly can make a lovely display.
---
6.Window Decorations
Don't neglect your windows. Hang wreaths or consider window clings that add a touch of magic from both inside and outside. White twinkling lights framing the windows can create a cozy, inviting ambiance.
---
7.Lighting is Key
Christmas is all about light, so embrace it fully. Consider using LED lights for energy efficiency and safety. Place candles or electric candle substitutes on windowsills and mantels to create a warm, inviting glow.
---
8.Personal Touches and Homemade Decor
Incorporate homemade ornaments and decorations to add a personal touch to your decor. Craft with your family or friends, creating cherished memories as you work together to create unique pieces.
---
9.Outdoor Decor
Extend your Christmas cheer to the outdoors with outdoor lights, wreaths, and inflatables if that's your style. Decorating the exterior of your home not only spreads joy to your neighbors but also creates a festive atmosphere for all.
---
10.Keep Safety in Mind
When decorating, always prioritize safety. Check your lights for frayed wires, use extension cords rated for outdoor use if necessary, and never leave candles unattended.
Certainly, let's delve deeper into some additional tips and ideas for decorating your home for Christmas:
---
11.Festive Floral Arrangements
Fresh flowers and greenery can add a natural and fragrant element to your decor. Consider creating festive floral arrangements for your dining table, mantel, and other key areas. Poinsettias, amaryllis, and Christmas cacti are popular choices for holiday floral displays.
---
12.Advent Calendar and Countdowns
Countdowns to Christmas can be a delightful way to build excitement. Incorporate an Advent calendar into your decor. These can come in various forms, from traditional paper calendars with daily surprises to decorative ones that double as wall art.
---
13.Christmas Village or Nativity Scene
A Christmas village or a nativity scene can be a beautiful addition to your decor, reminding everyone of the true meaning of the holiday. These can be displayed on a tabletop or a special shelf, and you can add small details over the years to expand your collection.
---
14.Holiday Music and Scent
Enhance the sensory experience by playing your favorite holiday music softly in the background and incorporating seasonal scents. Scented candles, potpourri, or even a simmer pot with cinnamon sticks and cloves can infuse your home with a warm, inviting aroma.
---
15.DIY Christmas Stockings
Personalized stockings for each family member can be a fun DIY project. Let each person decorate their own stocking, reflecting their personality and interests. Hang them by the fireplace or staircase with care for Santa to fill.
---
16.Themed Rooms
Consider creating themed rooms or areas within your home. For example, you could have a gingerbread-themed kitchen with cookie decorations and scents or a cozy, woodland-themed reading nook with plaid blankets and rustic decor.
---
17.Memory Tree
In addition to your main Christmas tree, consider setting up a smaller "memory tree." Decorate it with photos, mementos, and ornaments that hold sentimental value, commemorating past Christmases and loved ones.
---
18.Outdoor Pathway Lighting
To guide guests to your front door and enhance curb appeal, line your walkway or driveway with luminaries, lanterns, or pathway lights. It creates a magical approach to your home and ensures safety in the dark.
---
19.Edible Decor
Edible decor can be both decorative and delicious. String popcorn and cranberries to hang on the tree, make gingerbread houses to display, and have a candy dish with seasonal treats for guests to enjoy.
---
20.Reflective Surfaces
Mirrors and reflective surfaces can help amplify the festive ambiance by bouncing light and decorations throughout the room. Consider using mirrored trays, glass ornaments, or decorative mirrors strategically in your decor.
---
21.Recycle and Repurpose
Don't hesitate to repurpose or upcycle old decorations. An old ladder can become a unique tree display, and worn-out sweaters can be transformed into cozy throw pillow covers.
---
The holiday season is upon us, and there's no better way to embrace the festive spirit than by transforming your home into a Christmas wonderland. From twinkling lights to fragrant pine wreaths, the options for decorating are as vast as your imagination. In this article, we'll explore some of the best tips for Christmas decoration to help you create a warm and inviting atmosphere for the most wonderful time of the year.
---
22.Start with a Theme:
Before diving into the decoration process, consider choosing a theme for your Christmas decor. Whether it's a classic winter wonderland, rustic farmhouse, or a modern minimalist approach, having a theme can guide your choices and create a cohesive look throughout your home.
---
23.Lighting Magic:
One of the key elements of Christmas decoration is lighting. String lights, fairy lights, and LED candles can instantly add a warm and cozy ambiance to any space. Consider using different light temperatures to create depth and interest. Twine lights around your Christmas tree, drape them along banisters, and hang them in windows for a magical touch.
---
24.Deck the Halls with Greenery:
Bring the outdoors inside by incorporating fresh greenery into your decor. Wreaths, garlands, and swags made from pine, holly, or eucalyptus not only add a festive touch but also fill your home with the delightful scent of Christmas. Adorn them with bows, ornaments, or even cinnamon sticks for an extra special touch.
---
25.Dress Up the Tree:
The Christmas tree is the centerpiece of holiday decor. Whether you prefer a real or artificial tree, the key is to adorn it with a mix of ornaments, lights, and a tree topper. Choose a color scheme that complements your overall theme and consider incorporating sentimental ornaments for a personal touch.
---
26.Create a Cozy Nook:
Designate a cozy corner in your home for relaxation and reflection. Add plush blankets, festive throw pillows, and perhaps a reading chair adorned with a holiday-themed blanket. This space can be the perfect spot for sipping hot cocoa, reading a book, or simply enjoying the glow of the Christmas lights.
---
27.DIY Ornaments and Crafts:
Add a personal touch to your decorations by incorporating handmade ornaments and crafts. Get creative with DIY projects like personalized stockings, hand-painted ornaments, or even a homemade advent calendar. Not only does this add uniqueness to your decor, but it also provides an opportunity for quality family time.
---
28.Incorporate Seasonal Scents:
Enhance the festive atmosphere by incorporating seasonal scents. Candles, potpourri, or essential oil diffusers with scents like cinnamon, pine, and peppermint can evoke the cozy and nostalgic feeling of the holiday season.
---
29.Festive Table Settings:
Extend the holiday spirit to your dining area with a festive table setting. Use holiday-themed tablecloths, napkins, and centerpieces to create a welcoming space for holiday meals and gatherings. Consider adding place cards with personalized touches for a special touch.
---
30.Exterior Decor:
Don't forget to extend your Christmas decor to the exterior of your home. Outdoor lights, wreaths on doors, and even a festive welcome mat can create a warm and inviting atmosphere for guests and passersby.
---
31.Rotate and Refresh:
To keep your Christmas decor exciting year after year, consider rotating themes or making small changes each season. This allows you to incorporate new trends, colors, or ornaments while keeping the festive spirit alive.
---
Decorating for Christmas is a cherished tradition that brings joy and warmth to homes around the world. By incorporating these tips, you can create a festive atmosphere that not only delights your family but also spreads holiday cheer to all who enter your home. So, gather your decorations, embrace your creativity, and let the magic of Christmas transform your living space into a winter wonderland.
---
1.Adventurous Color Schemes:
While the traditional red and green color scheme is timeless, don't be afraid to experiment with alternative palettes. Consider elegant combinations like silver and blue, gold and white, or even a playful mix of pastels. Choose colors that complement your existing decor and evoke the festive spirit in a fresh and unexpected way.
---
2.Themed Rooms:
Extend your decorating theme to individual rooms, creating unique atmospheres throughout your home. For example, turn your living room into a cozy winter retreat with faux fur throws and snowflake accents, while the kitchen could feature gingerbread-inspired decor with sweet-scented candles and cookie jar displays.
---
3.Repurpose Everyday Items:
Get creative by repurposing everyday items into festive decor. Mason jars can become charming candle holders, old sweaters can be transformed into cozy stockings, and even unused wooden pallets can become rustic holiday signs. Upcycling not only adds a personalized touch but also reduces waste.
---
4.Window Decor:
Take advantage of your windows as a canvas for Christmas magic. Hang delicate snowflakes, festive garlands, or even simple wreaths with red bows. The natural light streaming through will accentuate the beauty of your decorations, creating a picturesque scene both inside and outside.
---
5.Layered Textures:
Incorporate a variety of textures to add depth and visual interest to your decor. Mix soft fabrics like velvet and faux fur with shiny metallics, natural woods, and smooth glass ornaments. This layering effect not only creates a visually appealing space but also stimulates the senses with different tactile experiences.
---
6.Magical Mantelpiece:
If you have a fireplace, make the most of it by decorating the mantelpiece with care. Arrange an assortment of candles, stockings, and greenery. Consider adding a focal point like a decorative mirror or a festive sign. This area can be a showcase for your creativity and become a conversation starter during holiday gatherings.
---
7.Interactive Decor:
Create interactive elements in your decor to engage family and guests. Set up a DIY hot cocoa station with various toppings, create a holiday-themed scavenger hunt for children, or incorporate an interactive advent calendar. These additions not only entertain but also foster a sense of togetherness and joy.
---
8.Music and Soundscape:
Enhance the Christmas ambiance by curating a festive playlist. Traditional carols, contemporary holiday hits, or instrumental arrangements can set the mood for your gatherings. Consider placing speakers strategically throughout your home to create a seamless soundscape that accompanies your visual decorations.
---
9.Personalized Gift Wrapping:
Extend the beauty of your decor to your gift-wrapping station. Choose wrapping paper, ribbons, and bows that align with your overall theme. Personalize gift tags or use photo ornaments as gift toppers. The presentation of the gifts becomes an extension of your carefully curated holiday aesthetic.
---
10.Capture Memories:
Lastly, ensure you capture the magic of your Christmas decorations by taking photographs. Documenting your efforts not only preserves memories but also provides inspiration for future holiday seasons. Create a scrapbook or share your festive decor journey on social media to spread the joy and inspire others.
---
11.Holiday Scented DIYs:
Add a personal touch to your holiday decor by creating your own scented DIYs. Make potpourri using dried citrus slices, cinnamon sticks, and cloves. Simmer a pot of water on the stove with fragrant spices like cinnamon, nutmeg, and orange peels to infuse your home with a delightful aroma. These simple yet effective ideas contribute to a multisensory Christmas experience.
---
12.Replicate a Winter Village:
Transform a tabletop or mantle into a charming winter village scene. Use miniature houses, figurines, and faux snow to create a whimsical display. Incorporate battery-operated LED lights to mimic the soft glow of streetlights. This miniature village not only adds a touch of nostalgia but also sparks the imagination, especially for younger family members.
---
13.Nature-inspired Decor:
Bring the beauty of the outdoors inside with nature-inspired decor. Consider incorporating pinecones, acorns, and birch branches into your arrangements. These natural elements add texture and authenticity to your decor, creating a cozy and rustic atmosphere reminiscent of a winter woodland retreat.
---
14.Festive Window Treatments:
Don't neglect your windows when decorating for Christmas. Consider festive window treatments like holiday-themed curtains, swags, or even temporary decals. These elements can transform your windows into festive focal points, adding visual interest to both the interior and exterior of your home.
---
15.Create a Nutcracker Display:
Embrace the classic charm of the Nutcracker by creating a dedicated display. Arrange nutcracker figurines of varying sizes on a tabletop or mantle. Incorporate elements like toy soldiers, ballet slippers, and miniature stage props to evoke the enchanting world of Tchaikovsky's iconic ballet.
---
16.Glowing Luminaries:
Craft luminaries to add a warm glow to your home. Use Mason jars, paper bags, or even carved pumpkins as containers. Place battery-operated candles or fairy lights inside to create a soft, flickering light. Line your walkway or place them strategically around your home for a magical and inviting ambiance.
---
17.Snowflake Symphony:
Snowflakes are a symbol of winter wonder, and incorporating them into your decor adds a touch of elegance. Hang delicate snowflake ornaments from your ceiling or create a stunning snowflake garland. Use a mix of materials like paper, crystal, or even wooden snowflakes to add dimension to your overall decor.
---
18.Enchanting Entrance:
Make a memorable first impression by decorating your entrance with flair. Frame your front door with lush garlands, twinkling lights, and oversized bows. Consider adding a festive doormat or a seasonal wreath to welcome guests with a burst of holiday cheer.
---
19.Poinsettia Paradise:
Poinsettias are synonymous with Christmas, and incorporating these vibrant plants into your decor adds an instant festive touch. Place them in decorative pots, arrange them on tabletops, or even use them as a centerpiece. The rich red and green hues complement a variety of color schemes.
---
20.Reflective Surfaces:
Maximize the impact of your Christmas lights and decorations by strategically placing reflective surfaces. Mirrors, glass ornaments, and metallic accents can bounce light around the room, creating a dazzling and dynamic effect. Consider using mirrored trays for tabletop displays or hanging large mirrors to amplify the festive glow.
---
Christmas decoration is an art that allows you to express your creativity and infuse your home with the spirit of the season. These additional tips offer even more ways to make your holiday decor truly exceptional, ensuring a festive and joyous atmosphere that will be cherished by family and friends alike.
---
Creative Gift Wrapping Stations:
Elevate your gift wrapping game by setting up a designated wrapping station. Organize an array of wrapping paper, ribbons, bows, and gift tags in decorative containers. Consider adding personal touches like custom stamps or monogrammed tags. This not only streamlines the gift-wrapping process but also adds a touch of elegance to your holiday preparations.
---
Thematic Dining Experience:
Extend your Christmas theme to the dining table by incorporating thematic dinnerware, napkins, and placemats. Consider using seasonal motifs like snowflakes, reindeer, or holly. Enhance the ambiance with candlelit centerpieces, and don't forget to fold the napkins creatively or add place card holders that tie into your overall decor theme.
---
Create a Santa's Workshop for Kids:
If you have little ones at home, turn a corner of your living space into a Santa's Workshop. Set up a small table with craft supplies, allowing children to create their own ornaments, paper snowflakes, or even letters to Santa. This interactive space not only keeps kids entertained but also becomes a cherished part of your holiday memories.
---
Festive Pet Corner:
Include your furry friends in the holiday festivities by creating a festive pet corner. Decorate your pet's bed with cozy blankets or miniature stockings filled with treats. Add pet-friendly decorations like paw-print ornaments or even a small Christmas tree adorned with pet-safe ornaments. This ensures that everyone in the family feels the holiday spirit.
---
Christmas Countdown Calendar:
Build anticipation for Christmas day with a creative countdown calendar. Whether it's a traditional advent calendar with tiny doors containing treats or a DIY calendar with daily activities for the family, this interactive element adds excitement and helps everyone savor the season leading up to the big day.
---
Fireplace Display:
If you have a fireplace, use it as a focal point for your Christmas decorations. Arrange a variety of candles, garlands, and stockings on the mantle. Consider adding a decorative screen or arranging birch logs in the fireplace itself for a cozy and inviting look, even if you don't plan on lighting a fire.
---
Memorable Photo Displays:
Celebrate cherished memories by incorporating family photos into your Christmas decor. Create a gallery wall featuring holiday photos from previous years or display a rotating slideshow of digital images. Frame pictures in festive frames or craft personalized ornaments featuring family members' photos for a heartwarming touch.
---
Holiday Reading Nook:
Designate a cozy reading nook adorned with Christmas-themed pillows, blankets, and soft lighting. Arrange a selection of holiday books for all ages, from classic tales to new favorites. This space can serve as a quiet retreat for reading holiday stories or enjoying a cup of cocoa while immersed in the magic of the season.
---
Reflecting on Gratitude:
Incorporate a gratitude or reflection corner into your Christmas decor. Use a chalkboard or a decorative board to write down things you're grateful for or special memories from the year. Encourage family and guests to add their thoughts, fostering a sense of appreciation and connection during the holiday season.
---
Winter Wonderland Outdoors:
Extend your Christmas decorations to your outdoor spaces, creating a winter wonderland that can be enjoyed from both inside and outside. Line pathways with luminaries, add outdoor-safe decorations like oversized ornaments or light-up reindeer, and consider decorating trees and shrubs with weather-resistant lights to bring the festive spirit outdoors.
---
Christmas decoration is a delightful opportunity to express your creativity, share joy with others, and create lasting memories. These additional tips offer even more avenues for infusing your home with the magic of the season, ensuring a holiday experience that is both visually stunning and deeply meaningful.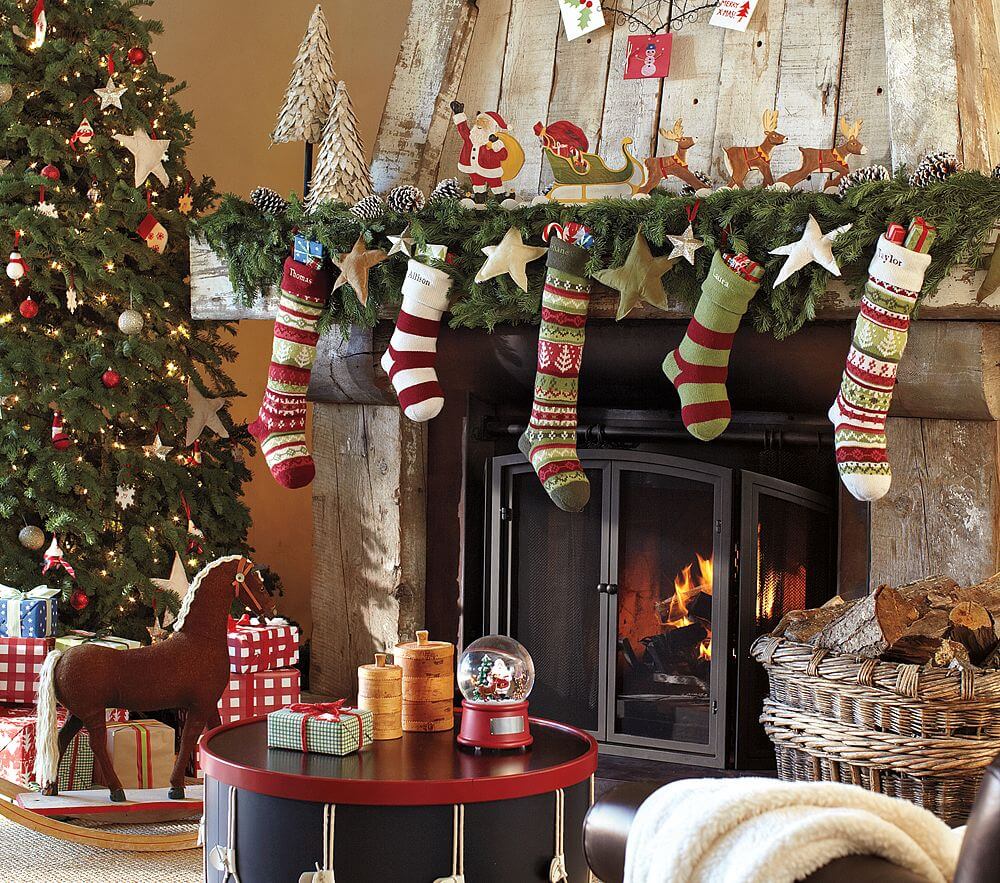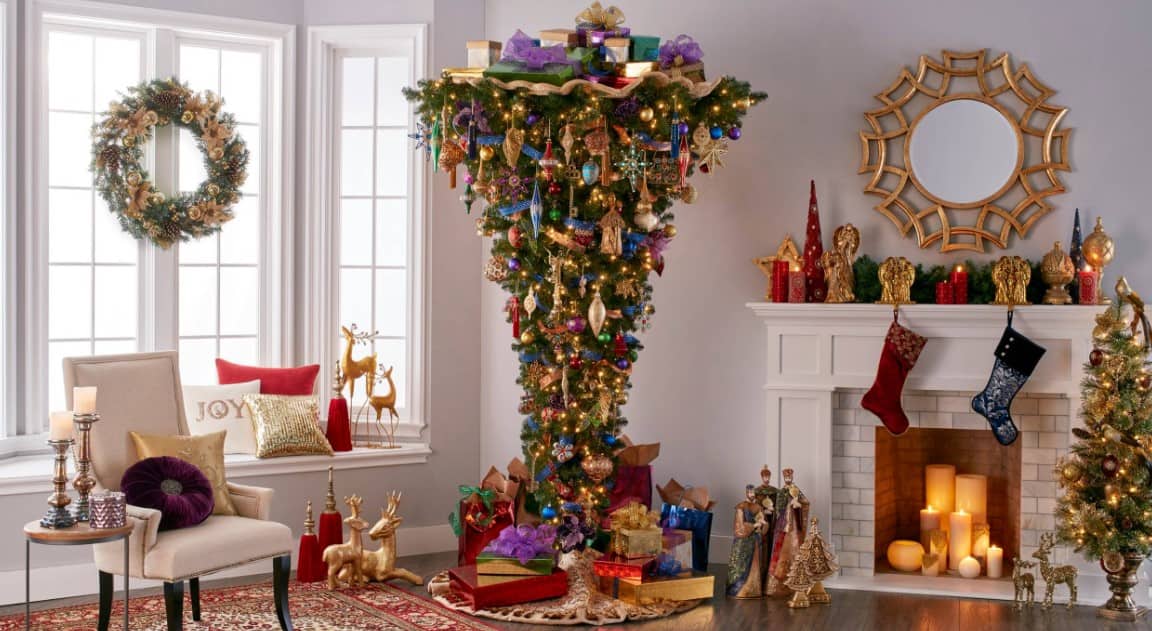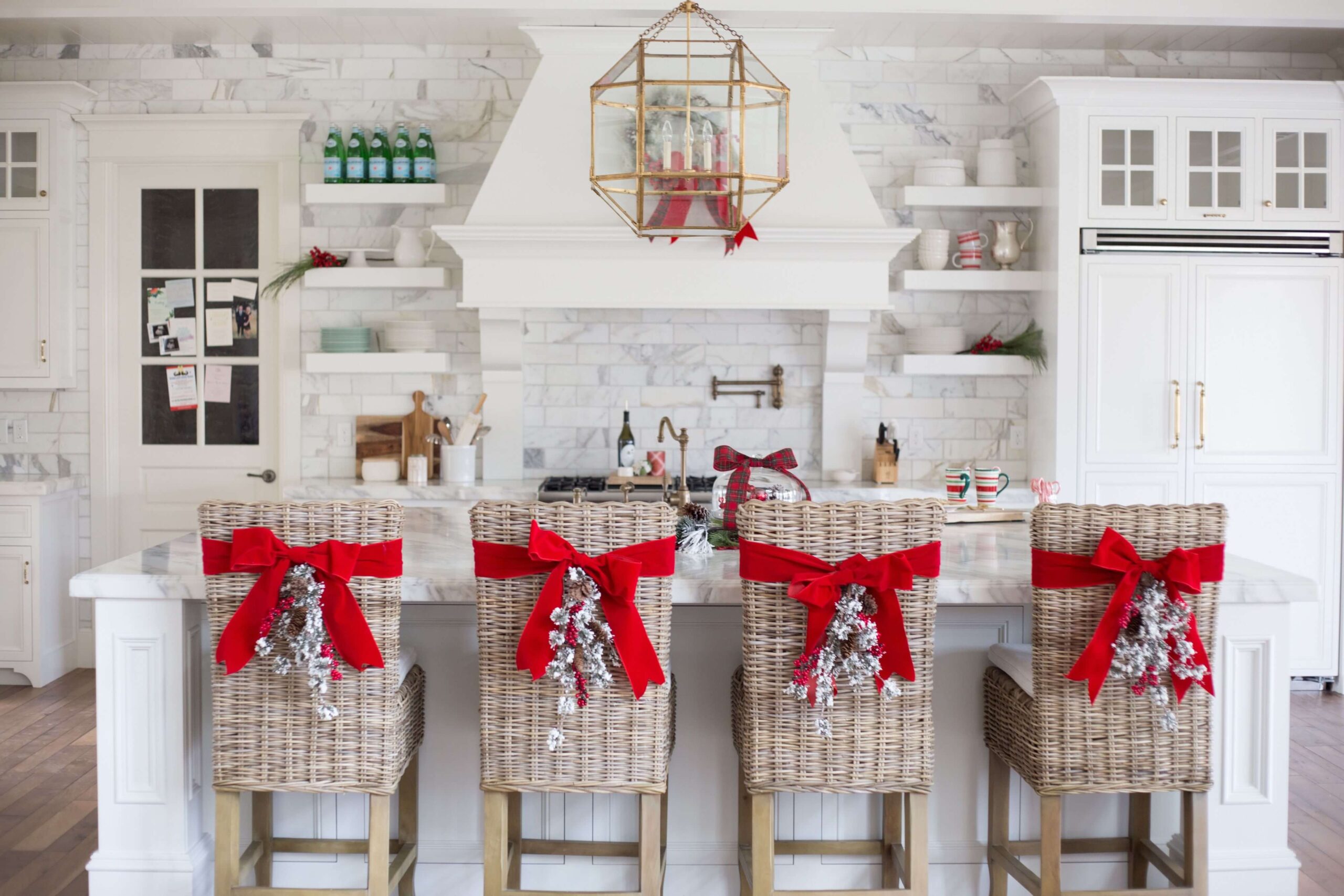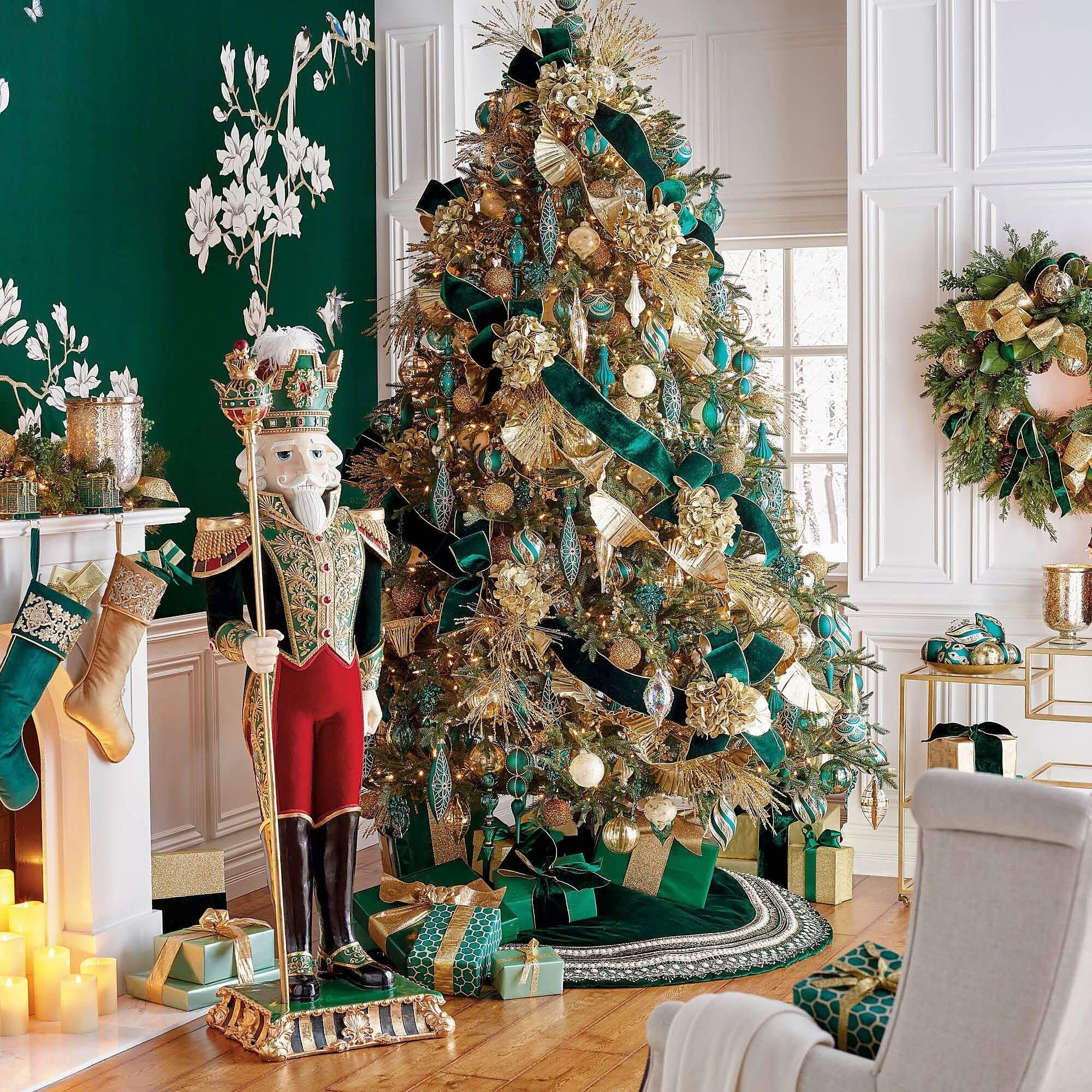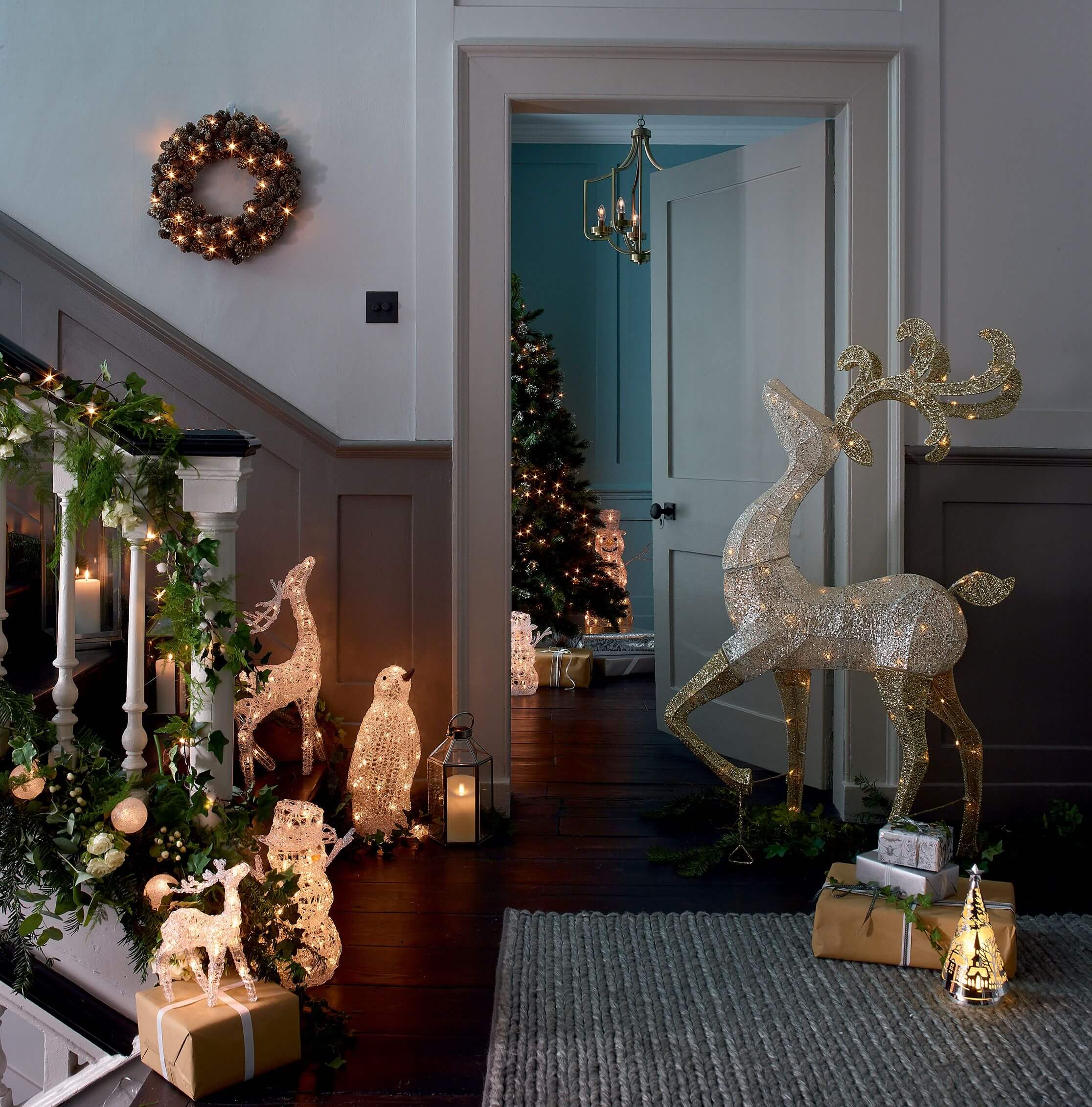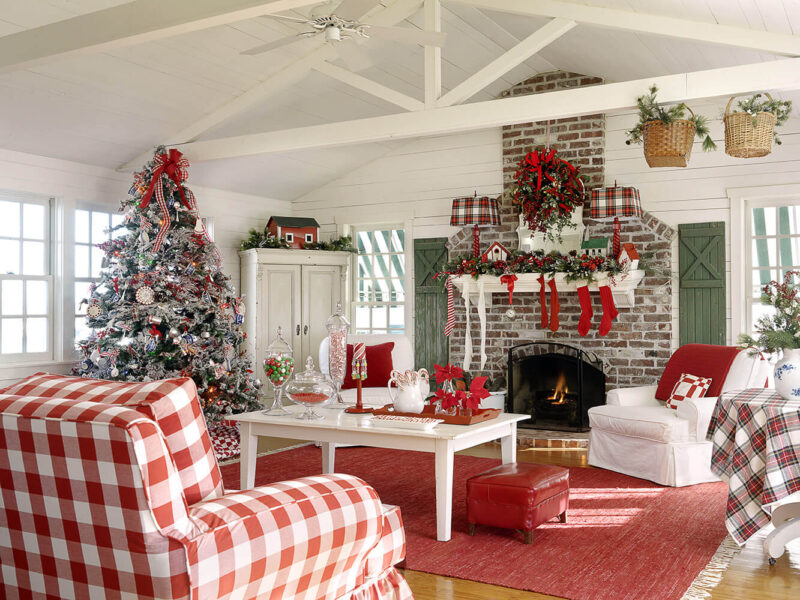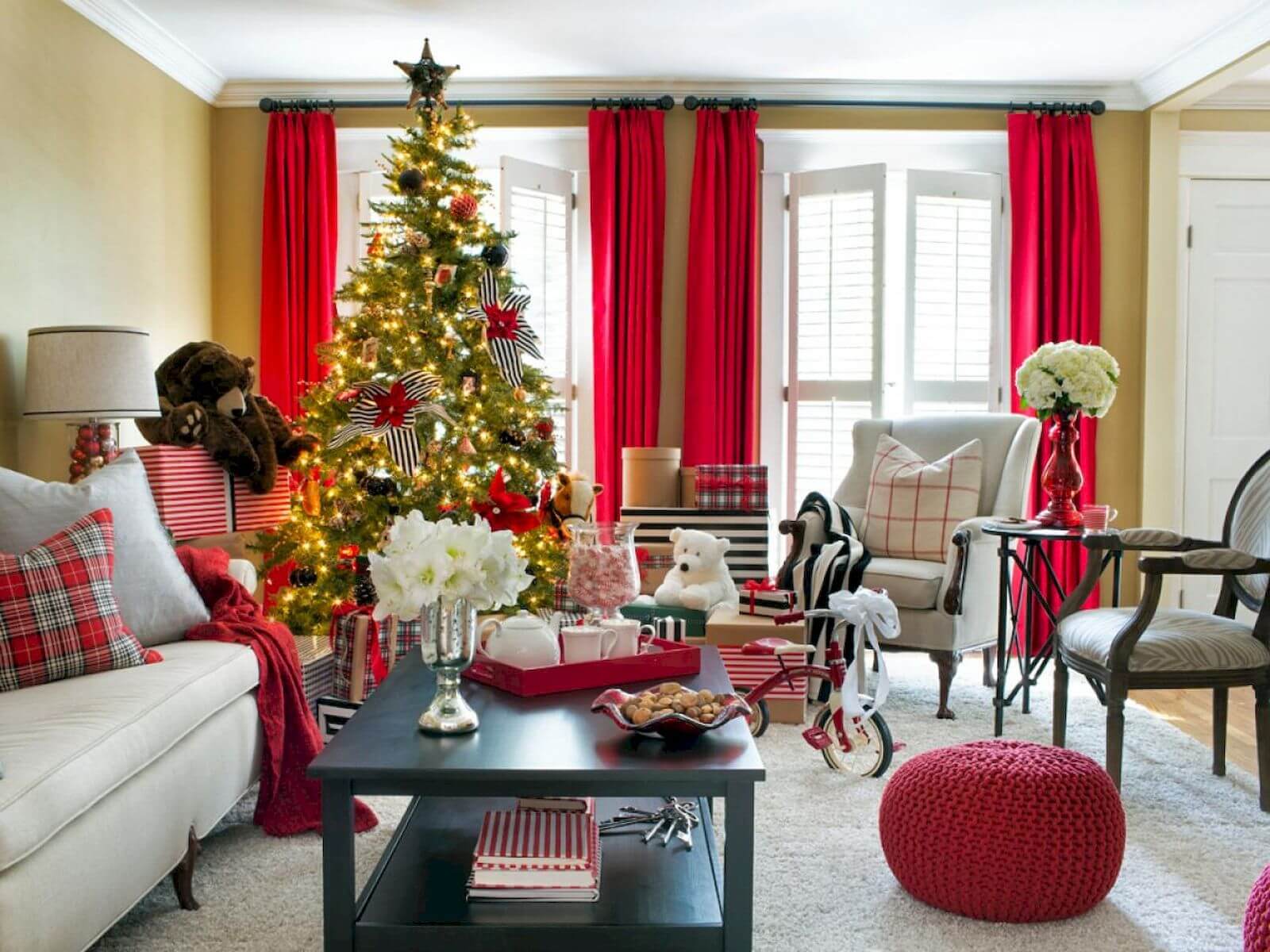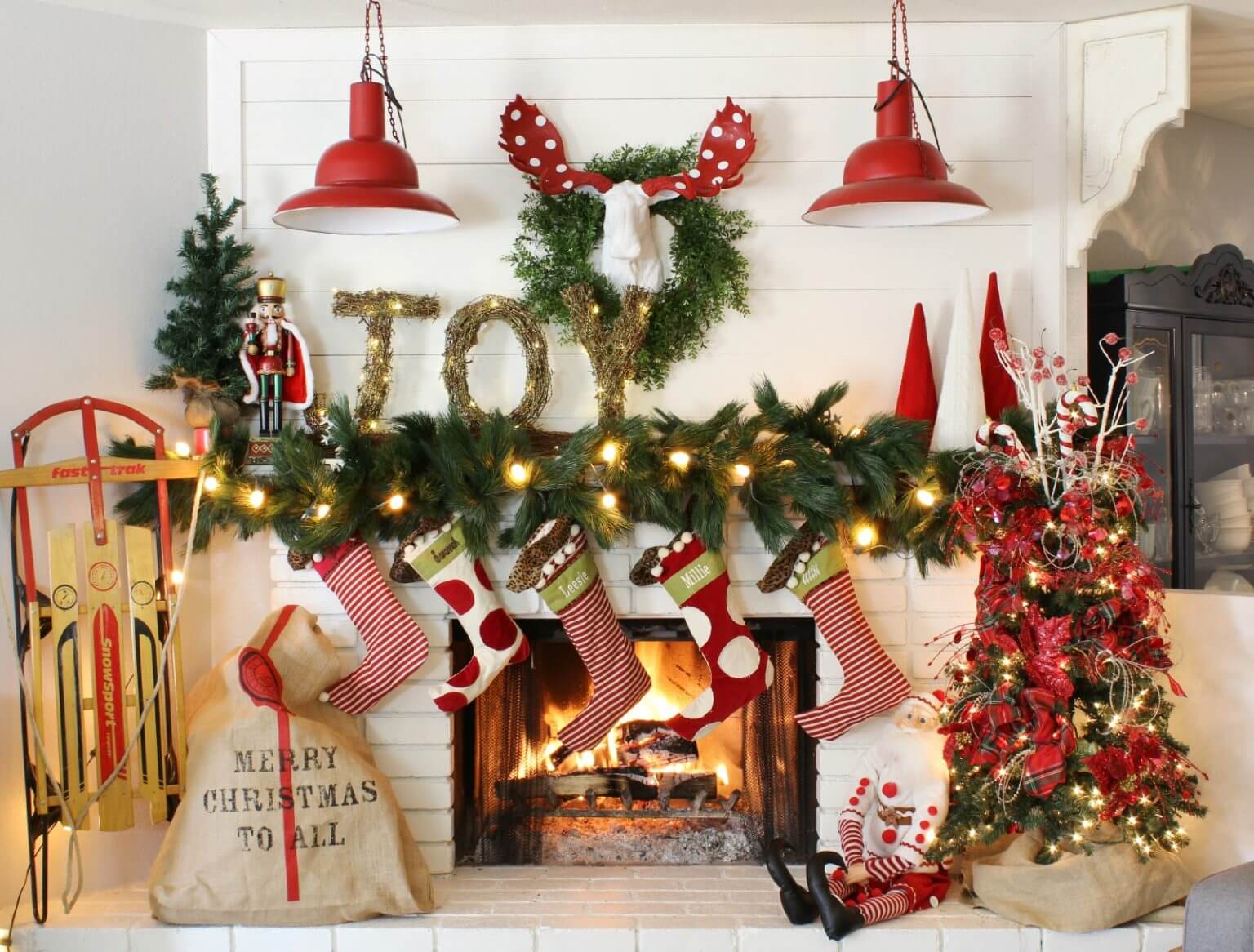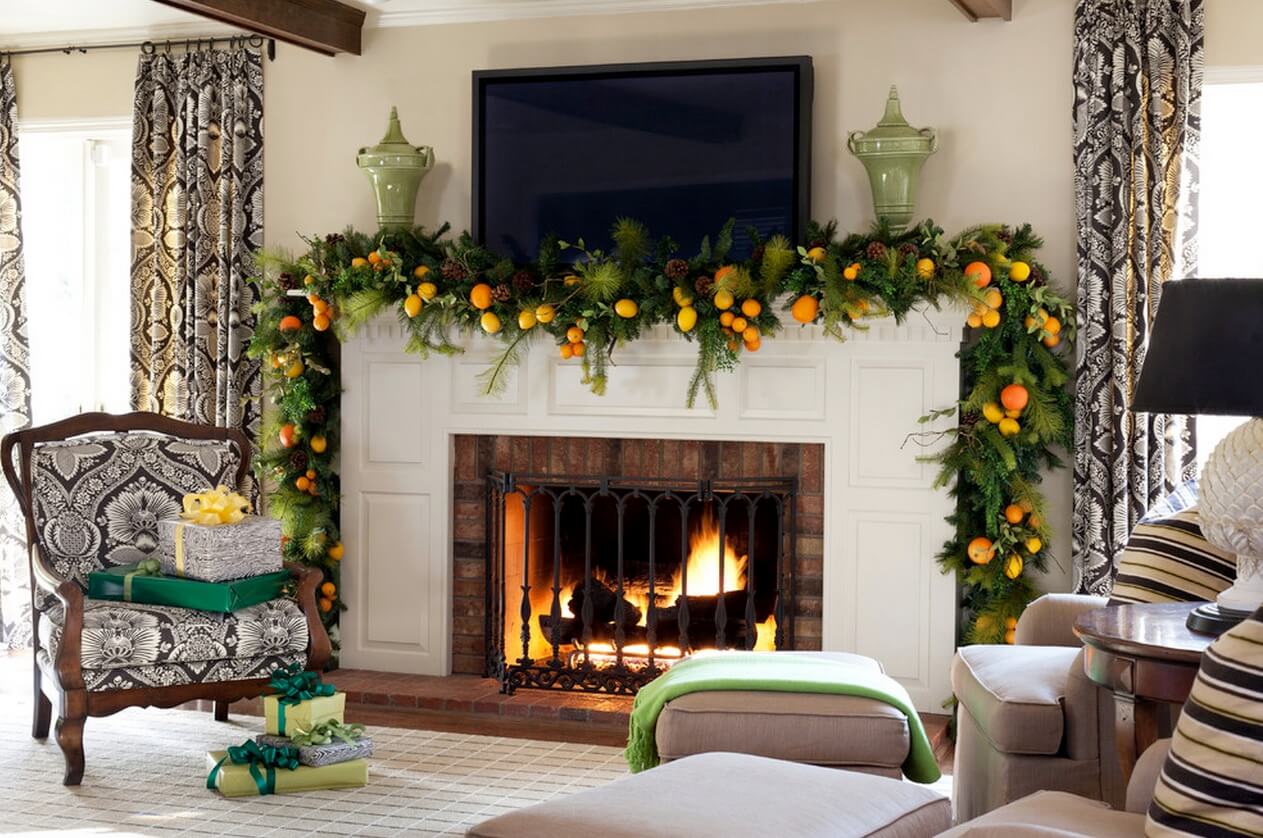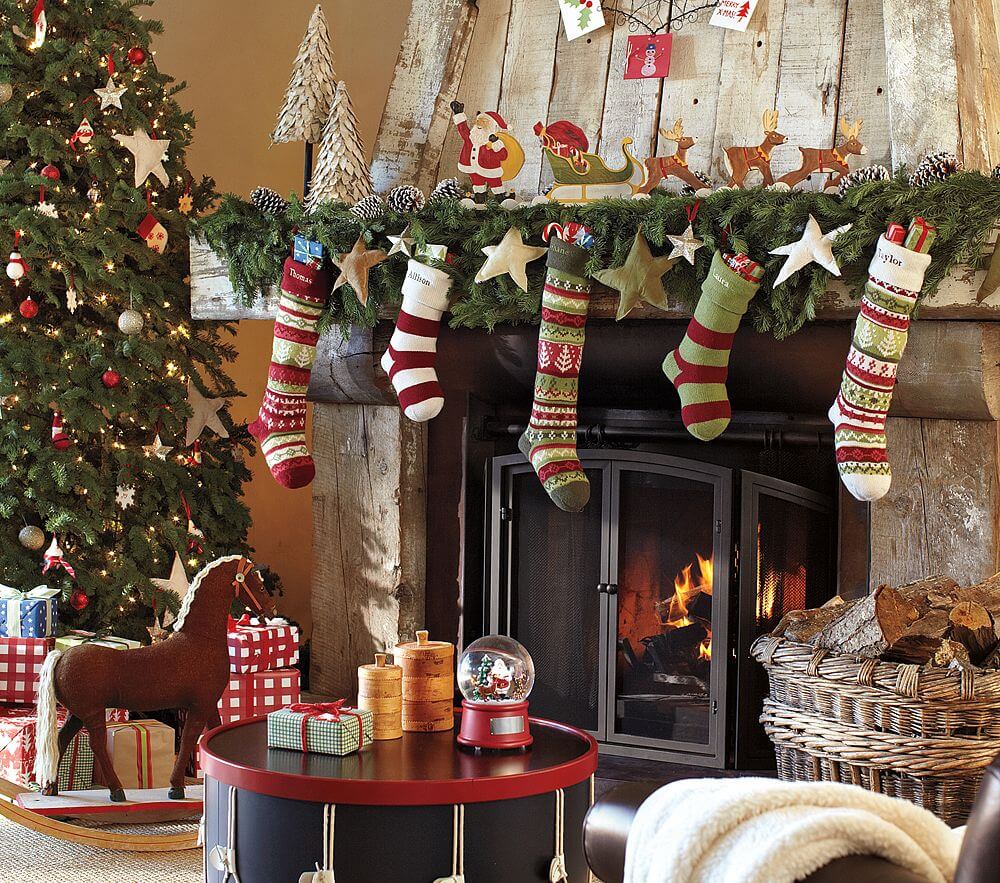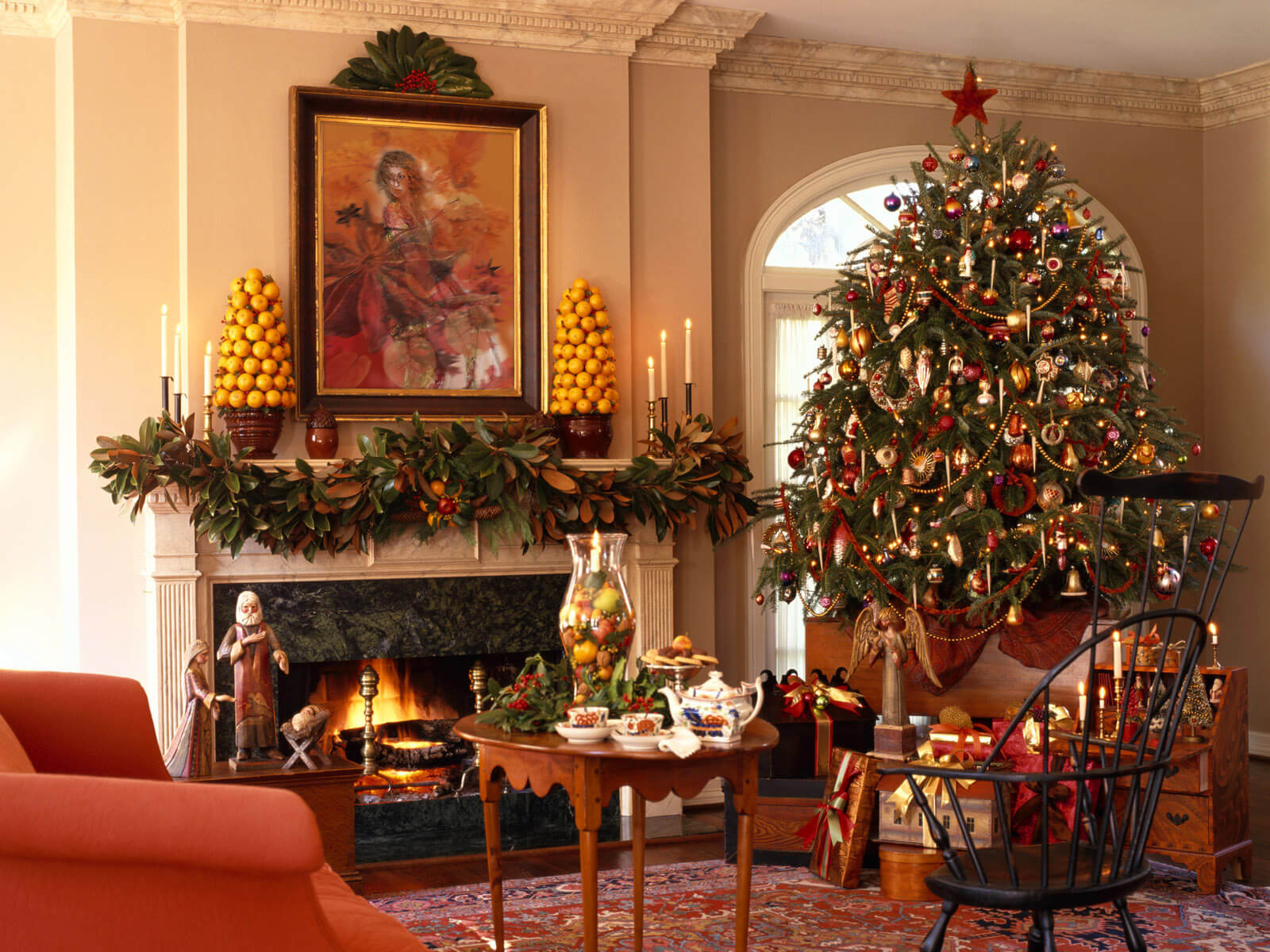 In conclusion, decorating for Christmas is a wonderful opportunity to express your creativity, embrace traditions, and create lasting memories. Whether you prefer a classic and elegant look or a whimsical and eclectic style, the key is to infuse your personal touch and share the holiday spirit with those you love. Ultimately, the best tip for decorating Christmas is to enjoy the process and savor the moments spent with family and friends during this magical time of year.
Certainly! Here are some frequently asked questions related to decorating for Christmas, along with their answers:
Q1: How early should I start decorating for Christmas?
A1: The timing of your Christmas decorations depends on personal preference. Some people start as early as late November or early December, while others wait until closer to Christmas Eve. It's essential to consider factors like your schedule, the longevity of your decorations, and the level of holiday spirit you want to maintain.
---
Q2: How can I create a festive atmosphere in a small space?
A2: In smaller spaces, opt for smaller-sized decorations and a minimalist approach. Consider a tabletop Christmas tree, wall-mounted decorations, and vertical space utilization. Mirrors and reflective surfaces can also help make the room feel more spacious and bright.
---
Q3: What are some budget-friendly decorating ideas for Christmas?
A3: Budget-friendly decorating ideas include DIY ornaments, using natural elements like pinecones and evergreen branches, reusing decorations from previous years, and shopping for deals on holiday decor after Christmas for the following year.
---
Q4: How can I ensure my Christmas lights are safe to use?
A4: To ensure safety when using Christmas lights, carefully inspect them for damaged wires or bulbs before installation. Use UL-listed lights, avoid overloading electrical outlets, and turn off lights when you're not at home or when you go to bed.
---
Q5: What's the best way to store Christmas decorations after the holidays?
A5: Proper storage helps prolong the life of your decorations. Use clear plastic bins to organize ornaments and decorations, wrap delicate items in tissue paper or bubble wrap, and store artificial trees in a tree storage bag. Label each container for easy identification next year.
---
Q6: How can I involve my children in decorating for Christmas?
A6: Decorating with children can be a joyful experience. Let them help hang ornaments, string lights, and make DIY decorations. You can even have a special tree or area where they can decorate with their own ornaments and crafts.
---
Q7: What are some eco-friendly Christmas decorating ideas?
A7: Eco-friendly ideas include using LED lights for energy efficiency, opting for real Christmas trees that can be recycled, crafting decorations from natural materials, and repurposing items you already have instead of buying new ones.
---
Q8: How can I create a cohesive look if I have multiple decorating styles or preferences in my household?
A8: Compromising on a shared theme or color scheme can help create a cohesive look. Consider mixing and matching styles to create a unique and eclectic decor that incorporates everyone's preferences.
---
Q9: Can you recommend some online resources for Christmas decorating inspiration?
A9: Sure! Websites like Pinterest, Houzz, and Instagram are excellent sources for Christmas decorating inspiration. You can also find tutorials and ideas on YouTube and various home decor blogs.
---
Q10: What are some alternative Christmas tree options for small spaces or eco-conscious individuals?
A10: Alternative Christmas tree options include tabletop trees, wall decals in the shape of a tree, ladder or stacked books Christmas trees, and even potted plants like a rosemary or Norfolk Island pine that can be decorated.
---
These frequently asked questions and their answers should help you navigate the wonderful world of Christmas decorating with confidence and creativity. Happy decorating!
---
Tags :
Holiday Tips & Ideas